London Live: Russian businessmen launch capital – dedicated TV Channel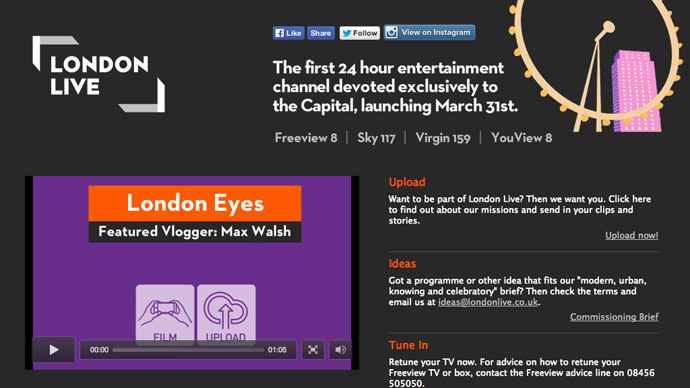 Russian entrepreneurs Alexander Lebedev and his son Evgeny, the owners of Evening Standard and Independent newspapers have launched a new 24 hour TV channel for London on Monday. The businessmen plan to invest 15 million pounds annually.
The Lebedevs' plan the channel will pay for itself in 3 years, as it's expected to be generating about $25 million in annual revenue. The owner of the Russian newspaper "Novaya Gazeta", ranked 164th in Forbes' Richest people in Russia list, aims to raise revenue from ad sales. The channel will be broadcast on Freeview, Sky and Virgin Media providers, the Guardian says.
The channel is run by ESTV Limited part of the Evening Standard media group belonging to Evgeny Lebedev. The group publishes the London Evening Standard newspaper, and Alexander Lebedev and his son Evgeny also own the Independent Print media company.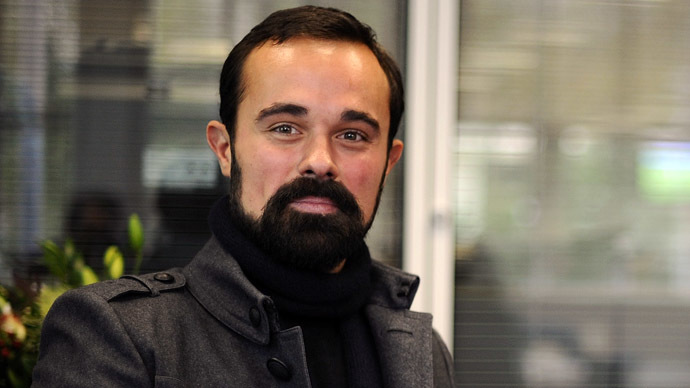 The potential audience of the channel could be as many as 9 million, and programming will cover a variety of events and activities happening in the capital.
"London's a great city that has so much to offer as far as culture, art, theatre music, sport," the Guardian quotes his interview on the BBC's Andrew Marr Show.
Stefano Hatfield, editorial director of London Live, said: "The biggest thing is that once people see it they will wonder why they didn't have it before. Cities like New York and Toronto have dedicated TV channels; many cities do. It is crazy that London hasn't before now. There are so many stories in the capital and broadcasters like ITV and the BBC just don't have the time to do them all properly."
A month ago the Lebedevs won the right of start a new TV channel in the British capital. The license was granted to broadcast to London's four million homes for a period of 12 years.
There were four other applicants, including the former mayoral candidate Steven Norris and the former head of Channel 4 Luke Johnson.
The managing director of the Evening Standard and Independent Andrew Mullins in an interview with the BBC said the channel would broadcast 18 hours a day. Programs will be devoted generally to the current events in the British capital, and also culture, art and sports.
"People are interested more in what occurs near them", Mullins remarked.
He added that he doesn't expect a profit in the first years as "it is very difficult to provide the high income from advertising, considering the advantage of the big players", he explained.
You can share this story on social media: