Leading Russian car-maker grows fast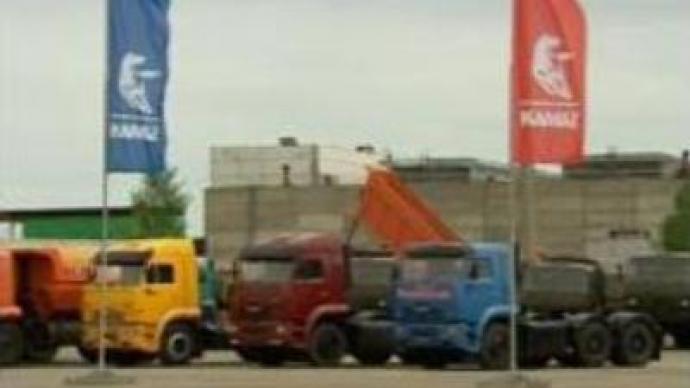 Russia's largest truck maker Kamaz will offer 9% of its stock to private investors by the end of 2008. The company will place part of its shares on the London Stock Exchange and welcomes foreign car-makers.
Over several years, Kamaz, winner of the Paris – Dakar rally, turned from an unprofitable enterprise into a successful car-maker. The company's net profit soared by 400% year on year in 2006, reaching $US 28 MLN.Although 34% of Kamaz is currently state-owned, the government plans to reduce its share in the company.
"We have set one main condition for the additional share issue of Kamaz. The state should retain at least 25% plus one share,"
commented German Graf, Russia's Economy and Trade Minister.The head of Kamaz, Sergey Kogogin, says the rapidly growing company needs money to develop further.
"We plan to attract up to $US 500 MLN through the additional share issue. The money is needed to develop spare parts production, although we'll invest some of it into our main truck production and metal unit,"
said Sergey Kogogin.Kamaz management believes there is a great demand for its shares on the market now, especially after the company significantly improved its financial results.
"We reached a $US 3 BLN turnover and increased our profit 5 times since 2005, and we think it's not the limit. We cut our debt burden and boosted production volumes,"
expanded Sergey Kogogin.The truck maker controls 36% of the Russian market selling more than half of its products domestically. The rest is exported.The main part of Kamaz's manufacturing capacities is located in the Russian republic of Tatarstan. However, the company is also keen to build its assembly plants in countries with tough customs policies. Recently the company expanded in Kazakhstan, Pakistan and Iran. Management says it is cheaper to build inside the county than to import. Besides, such a strategy helps to reduce outside competition.
You can share this story on social media: