Last year's boom in Russian IPOs to continue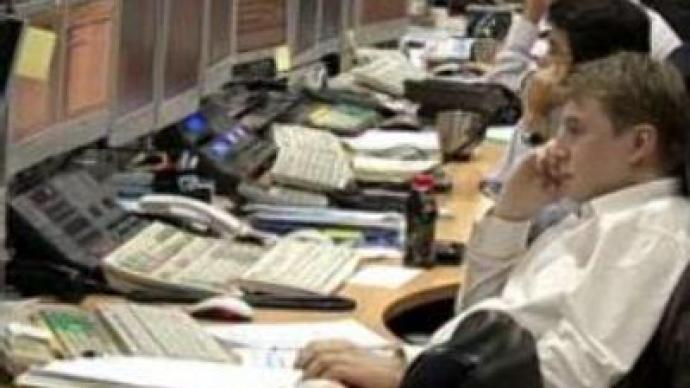 Russia has seen a boom in IPOs by the country's leading companies. The past year brought some of the biggest IPO's in Russia's history, and 2007 promises to be just as fruitful.
Last year has seen a slew of Russian IPOs including that of Rosneft, which became the world's fifth largest. The benchmark RTS index rose more than 60% in 2006 and is up almost tenfold since President Putin came to power. Deutsche UFG estimates Russian companies raised roughly $18 billion over the past year.
"We saw a major explosion of IPO activity. Up until recently Russian companies didn't really view capital markets as a way to raise this capital and mostly used it for secondary transactions – change of ownership, change of control, trading shares,"
explains Ilya Sherbovich, President, Deutsche UFG.
"But over last two years we saw the valuations of companies reaching the levels, which are very attractive for private owners, to go to public markets and raise additional equity or sell some of the positions in large holding companies that they have."
In November Russia's Wholesale Generating Company number five priced its shares at the top end of the projected range in London amid reports that the offer was six times over-subscribed.Steelmaker Severstal made over $US 1 BLN in London, improving its stock's liquidity. Analysts said the lack of liquidity had been among the factors that caused the failure of its merger with Luxembourg-based Arcelor last spring.Pipe maker TMK slapped a premium on its shares in October. It joined London-listed Chelyabinsk Zinc Plant, Russian coal miner Raspadskaya and gold producer Polyus Zoloto in the catalogue of IPO success stories.Even the saga with Yukos, an oil giant the government bankrupted for what many observers said were political reasons, didn't discourage investors. But fund managers say future IPOs may face a cooler reception as buyers both in Russia and abroad grow increasingly selective. Some even say Russian offerings will be much less profitable in 2007.
"Currently the focus is changing because of the rise in interest rates. The money that could have gone into the IPOs of emerging economies is no longer there. Investors now prefer less risky investments,"
says Yulia Zhigulina, Financial Consulting, BDO Unicon.Experts warn the novelty factor has faded and paying a premium for Russian companies is about to become history.
"What the market tends to do is analyze those companies that have benchmarks to compare them against, that have got performance to track. So there is a lot more critical analysis of the companies that are going to the market and therefore they are surprisingly more fairly priced,"
suggests Paul Murphy, a partner at Ernst & Young.The modest outlook for 2007 doesn't deter Russian majors such as Vneshtorgbank, Sberbank, independent gas producer Itera, grocery chain Kopeika, pipe manufacturer TMK and a high-tech giant AFK Sistema, which plans to raise almost $US 1 BLN for a 23% stake of its subsidiary Sitronics.The IPO boom may indicate companies are rushing to list before the political uncertainty of 2008 when President Putin is to step down. Analysts suggest even remote indications of political ambiguity could hurt the valuations of Russian companies.
You can share this story on social media: