Central bank sees sun setting on 1 and 5 kopeck coins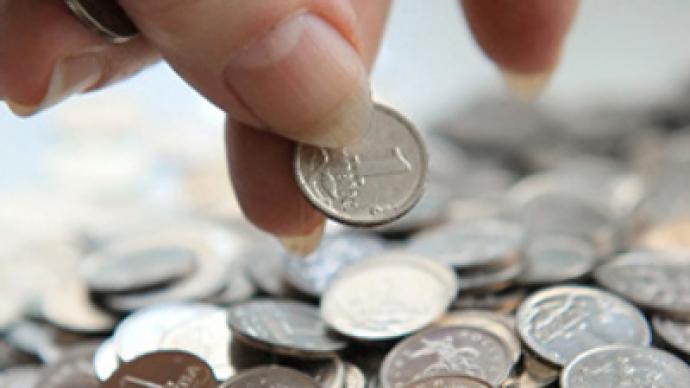 The Russian Central bank has gone back to the State Duma with a request to stop production of 1 and 5 kopeck coins.
Deputy Chairman George Luntovsky, says producing the coins is profoundly inefficient.
"The net cost of manufacturing of 1 and 5 value kopeck coins is 47 kopeks and 69 kopecks respectively. I assume that the production is at a loss for all coins except 5 and 10 kopecks."
Pavel Medvedev Deputy Chairman of Financial Committee of the State Duma believes that prior to ending the production of the coins there needs to be extensive public consultation as they still remain widely used in some parts of Russia.
"It is not a right time to withdraw small denomination currency from the circulation because people are still afraid of the word "denomination". However, the Central bank has a legal right to stop small denomination currency manufacturing according to the constitution and it is the right decision to attract public attention to that issue"
Luntovsky noted that the Central Bank is aiming to stop the production of coins but leave those already produced in circulation.
"The coins will remain in circulation; they are irreplaceable in some circumstances. We are planning to leave 7.3 billion of 1 kopeck coins and 5.8 billion of 5 kopeck coins"
87% of the respondents to a Levada-center survey in 2008 said they don't use 1 kopeck coins, with 73% saying they don't use 5 kopeck coins, 27% said they don't use 10 kopeck coins and 8% said they don't use 50 kopeck coins. Oleg Solntsev, analyst, from the Center for Macroeconomic Analysis and Short-Term Forecasting says the coins currently in circulation will eventually come out.
"It will be quickly converted into non-cash and gradually removed from circulation"
Alfa bank chief economist, Natalya Orlova, says that despite the potential for increased inflationary pressure stemming from rounding required on bills as the smaller denomination coins come out of circulation there is unlikely to be much inflationary impact.
"Even if the small denomination currency such as 1 and 5 kopecks will be taken from circulation, it won't worsen the inflation, in the context of other significant factors moving it, and is not expected to gain much for the budget"


You can share this story on social media: