Kick-starting the car industry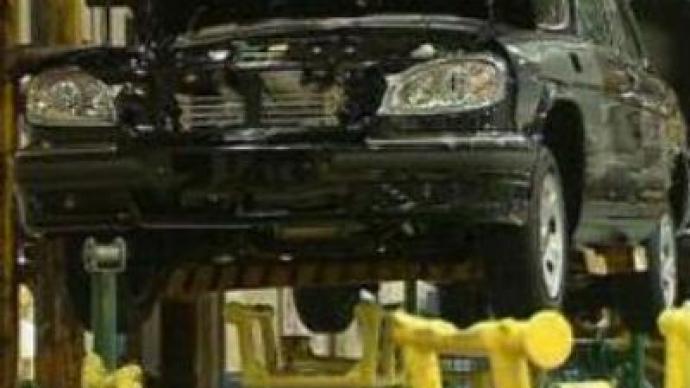 A historic Russian carmaker is placing its hopes in a Western car-parts manufacturer. Russian industry giant Basic Element has bought a significant share in world car-parts leader Magna.
Both companies are suffering in their traditional markets and are banking on the deal to revive their fortunes. Basic Element officials were all smiles as they tied up the deal with Magna on Thursday. The world's number one parts manufacturer, based in Canada, currently supplies carmakers like Ford, GM and Toyota. But behind the scenes the mood is grim. The company is painfully reliant on Western Europe, whose car market barely moved last year, and the U.S. where it actually fell. Magna's earnings dived almost 20%.The situation for Basic Element's automotive division, Russian Machines, is even worse.
"In the car segment the company is not performing very well because it just has one brand – Volga – which sold 50, 000 cars in 2006 in a market of 2 MLN. So, it is a very small share,"
summed up Eduard Faritov, analyst from Renaissance Capital.But the two firms now plan to pool their strengths and create a car-parts plant in Russia.
"We expect that it brings a lot of expertise and competence for our automotive sector, and we open new horizons for Magna to go into the fast-growing Russian market,"
hopes Pyotr Zolotarev, CEO of Russian Machines.And analysts say this is the best possible time for car-part suppliers to enter Russia.
"Two years is about the time when all the foreign car manufacturers like GM and Toyota will have their green fields currently being built – they will have those factories running. And that will be the time when Magna will actually have operating cash flows here in Russia,"
concluded Eduard Faritov.US$1.5 BLN is a lot of money to pay for a car-parts business when your manufacturing operation is so small. But Basic Element owner Oleg Deripaska and his team are renowned for moving fast and decisively. If they can harness Magna's know-how to the booming Russian market, we may yet see a Russian car brand wowing the world.
You can share this story on social media: