JP Morgan to cut 8,000 mortgage and retail jobs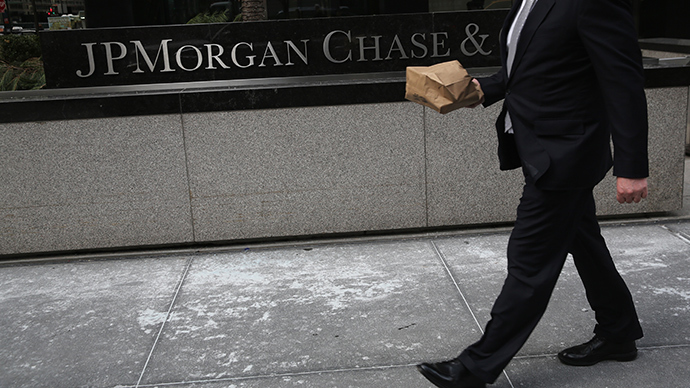 JPMorgan Chase, the biggest US bank, has announced plans to get rid of 8,000 jobs in mortgage and consumer banking in 2014. Its home loan business is shrinking, and the bank wants to control branch costs.
The bank plans to reduce its workforce of 251,000 by about 3 percent, in an attempt to reduce consumer banking costs by $2 billion by the end of 2014. Around 6,000 full-time and contract employees from the mortgage banking division as well as 2,000 workers from the credit card and consumer business sector will be fired, JP Morgan said in a statement.
At the same time, the bank expects to create 3,000 new control function jobs, including in areas like compliance.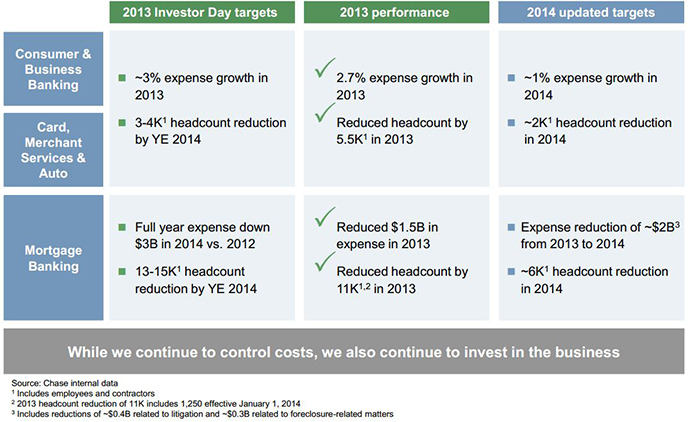 Jamie Dimon, the bank's chief executive told reporters that the job cuts are part of the adjustments the company has to make continually as its business changes.
"You're always trimming the sails. That's business," Dimon said. "Obviously headcount is coming down in some of the businesses. That is life," Reuters quotes JP Morgan's CEO.
The mortgage business is declining as fewer Americans are refinancing their home loans. "Revenues will continue to be challenged," JPMorgan said last month.
Once short-term interest rates rise, the bank would post a higher profit, possibly up to $27 billion a year, said Chief Financial Officer Marianne Lake. In 2013 the bank reported a net income of $18 billion, down from $21.3 billion a year earlier. But excluding significant and one-time items JPMorgan's core performance in 2013 was $23 billion, Lake said. As the bank cannot fund as many of its assets with debt, the profit it generates from equity might be lower. But even so the company believes its shares are now trading at a 20 percent discount to their "theoretical value," says Lake.
In October the bank agreed to pay $13 billion to settle a civil inquiry into its sales of low-quality mortgage-backed securities that collapsed in value which led to the 2008 financial crisis.
You can share this story on social media: