John Deere opens production facility near Moscow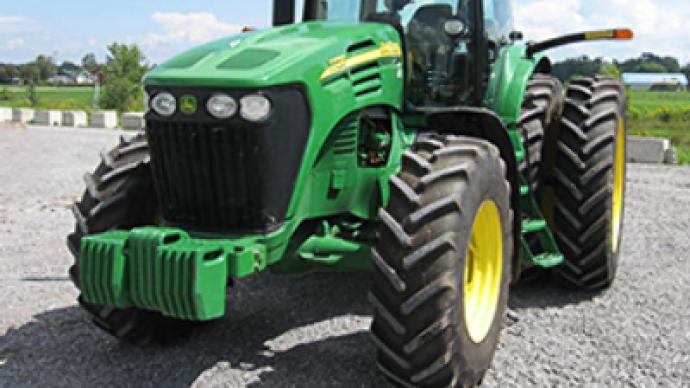 Major US equipment and machinery producer, John Deere, has opened a production facility and warehouse at Domodedovo just outside Moscow.
The company's public relations firm, Communication & Network Consulting (CNC), said that it would be used for production and storage of spare parts.
"The new enterprise will be engaged in the production and distribution of agricultural, construction and logging machinery, as well as part for the Russian market and markets in CIS countries," the agency said in a statement.
Sales and service support will also be a part of the company's plans. Investment in the project is $125 million and the location was chosen due to convenient location next to Domodedovo airport, transport infrastructure and proximity to the major highway system leading south.
Last year John Deer had announced that it was planning on investing over $500 million in Russia between 2009-2015.
You can share this story on social media: