Uniqlo opens up in Moscow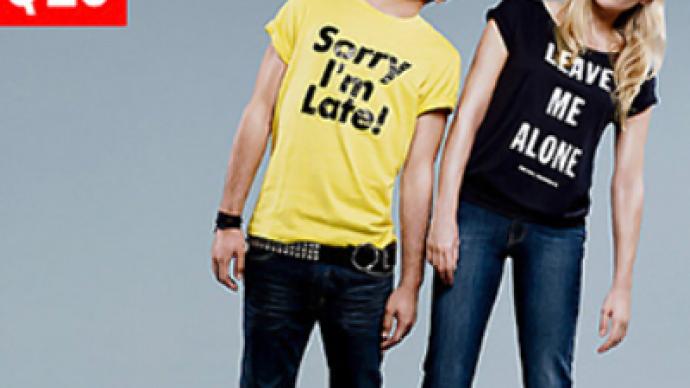 Japan's Uniqlo, the worlds 5th largest clothier, has opened its first Moscow store in the Atrium retail and entertainment centre on April 1, with the company announcing its plans to win market with good quality and price
Hideto Itami, Uniqlo's financial director, says the initial opening was initially scheduled for the end of February with customs registration issues behind the delay.
Ranking 5th in size globally, Uniqlo is the global leader in terms of sales growth, with sales up 16.8% in 2009, while global market leader Zara grew by 10.3% and 2nd ranked Gap saw sales slump by 7.8%. Uniqlo head and operation director, Naoki Otoma, said to Expert Magazine online, that the economic downturn has played to the company's favour.
"We fully correspond to the consumer demand in such difficult times. Our assortment mostly includes casual items, that we sell at a reasonable price. In crisis times, when the purchase capacity falls, people become more cautious and selective going shopping. They choose quality at a reasonable price."
He added that Uniqlo's full cycle business scheme underpinned the company's ability to maintain competitive pricing.
"We sell the things that we produce completely by ourselves, starting with thread production."
According to Maria Smorchkova, CEO at Russia's Association of Fashion Companies, Uniqlo has no competitors in terms of a price- quality ratio in Russia. Its closest rivals such as Zara focus on fashion patterns and copy clothes from the luxury segment, which comes at a cost of the material and dressmaking quality.
"At first people in Russia were happy with that. Today they choose quality. Today there is no decent quality in this price segment ($100 per item)."
Otoma adds that Uniqlo will also be focusing on customer service at its stores to further differentiate it from competitors.
"We understand that shopping is a stress to a some extent and we do our best to help people buy the things they need in the fastest and most comfortable way."
Uniqlo plans to open another 10 shops in the coming 3 years in Moscow and then turn to Russia's regions including St. Petersburg.
You can share this story on social media: