Investors weigh Russian market outlook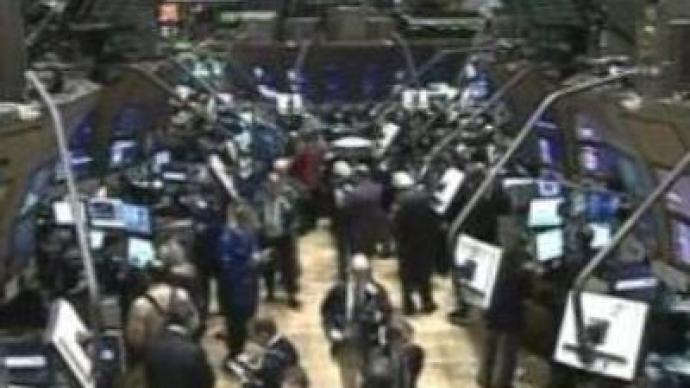 Investors are nervous about the recent volatility in the world's stock markets, which fell this month on fears of a U.S. economic slowdown, and Russia is no exception.
European shares are flat on Wednesday morning, as investors weighed up a variety of corporate results and waited for a rate decision from the U.S. Federal Reserve later in the day. Shares of Asia chip makers rose on Wednesday after strong earnings from U.S. tech firms. The rise was limited by investors taking profits from China Mobile, whose shares also lost ahead of an earnings report later in the day. Japanese markets are closed for the spring equinox day.The Russian markets slid into the red. Gazprom is down almost 2%, Surgutneftegas – more than 3%. Several Russian companies have postponed their share floats – despite earlier plans to go public this year. They include shipping firm Fesco and cosmetics chain Arbat Prestige.As a leading investor in emerging markets, American Jim Rogers last week sounded a warning – that Russia's equity bubble could burst at any time. But others are more upbeat.
"Russia is most certainly not in bubble territory and this is objective. Look at the valuations. You'll find that Russia is extremely cheap compared to India, China, Vietnam and most of the emerging markets. People like Jim Rogers who have been warning that Russia was going to get what it deserves – he has been saying essentially the same thing for the last eight years. He has been systematically wrong. At least he has a good sense not to follow his own advice, since if he had he'd be out of business by now,"
said Eric Kraus, Managing Director of Anyatta Capital.Critics point to the Kremlin's growing control over the so-called strategic sectors like energy and metals. Others say the government has brought economic stability and despite current volatility, the country's economy has strong fundamentals. Russia is riding the wave of high commodity prices and other sectors of its economy are showing no sign of cooling off.
You can share this story on social media: