Investors take bombings in stride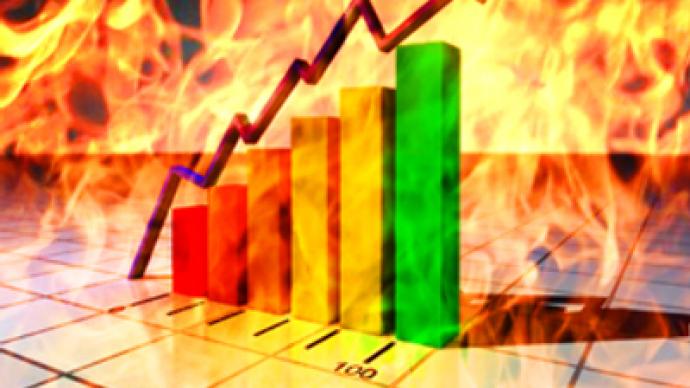 Russian equities managed to largely shrug off the metro bombings in Moscow, with currency traders more nervous initially. But analysts say investors have become largely immune to terrorism.
The shock in the metro didn't shock the Russian stock market. There was a brief wobble at the open but within half an hour all losses had been reclaimed as shares headed firmly into the black. Ben Aris, Editor in Chief of Business News Europe said the events were overshadowed for investors by firming crude prices.
"The news caused a speculative sell off immediately, but a very small one, and the main news that concerns the investors – largely in this case to do with the price of oil – is what drives the market. And if the oil prices go up then the he market will go up."
Equities were following the positive trend on the global markets, rather than reacting to domestic events. But it was a slightly different story for the rouble which is typically more sensitive to political instability according to Chris Weafer, chief strategist at Uralsib..
"Currencies do tend to be more sensitive to news flow like this than equity markets, and so the rouble is down slightly against the dollar and the euro."
Weafer says Monday's attacks will be viewed as a one-off and will not particularly change the way investors assess Russian risk.
"Only if we were to get further events and we were to see a sequence of these types of explosions, then we could certainly see that reflected in the higher risk profile. But for now I would say absolutely negligible effect. Investors are much more focused on the oil price for example, or on Chinese growth or global economic recovery in general. Those are the main factors driving the Russian market and this is where the main investment risk is."
Terror attacks have become tragically familiar events in the world's major cities. In the past the reaction of the markets has been more pronounced. Immediately after 9.11 the S and P index fell nearly 12 percent. It was an unprecedented attack on a financial centre, but even there the markets rebounded fairly swiftly.
In previous train bombings in Moscow, London and Madrid the reaction was more muted, with the main damage being done to confidence rather than economic fundamentals.
"It's a sad fact of life we have become used to terrorism and markets reflect that, you know."
The Russian stock market is mainly driven by international investors, who take a cool view of risk. And although they often succumb to herd mentality, this time their behaviour proved the global stock market can be mature and not too easy to scare.
You can share this story on social media: