No finger in the dike of cash outflow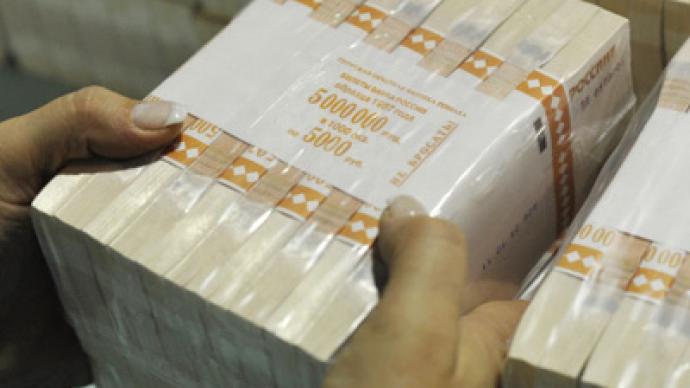 The Russian Ministry of Economic Development has increased its forecast for cash outflow, but hopes it will be reversed by 2013.
­Andrey Klepach, the Deputy Minister expects the outflow trend to remain till the second half of 2012."Next year we could probably see an outflow of around $20 billion. Nevertheless, the direction might change in the second half of the year and we will see a significant inflow." According to the Central Bank of Russia the net cash outflow for January –September has reached $64 billion.The Central Bank, and Ministries of Finance, and Economic Development have all offered forecasts on the amount of money leaving the country during the year.  In March the Finance Ministry was hoping for a slight improvement during the year. The Economic Development Ministry was estimating $50bn by the end of the year, and things getting better in 2012. But it's probably the CBR which has been closer to hitting the nail on the head with what was seemed to be a pessimistic $70bn leaving the country. The capital outflow is a world trend determined by the current euro crisis. "Due to the international economy instability it's not quite obvious what's going to happen to oil prices, which are a crucial factor in the Russian economy,", says Otkritie chief economist Vladimir Tikhomirov.Denis Barabanov from Grandis Kapital says a bunch of factors lead to investor behavior. "It was a tough year for emerging market economies. The interest in their economies fell sharply. Above all the upcoming elections contributed to the increase in cash outflow from Russia. Foreign banks had to withdraw from doing business in the country due to strong competition and liquidity problems." Ultimately, Russian exporters also contributed to cash outflow since the local currency is weak and bank rates have dropped. If the Central Bank changes its rate policy and the rouble strengthens then capital flow will be reversed. However Anton Struchenevsky, Senior Economist at Troika Dialog says at the moment the Russian market and currency potential is being overlooked. Russia's budget has strong support from high oil prices and the corresponding low rate of national debt to GDP, which are attractive for foreign investors. "When the world panic is over and common sense wins – investors will be back", he adds. On the other hand, Igor Nikolaev, Director of Strategic Analysis at FBK, says until the investment environment in Russia 'shapes up' there is no "safe haven in here". He adds that the state policy and economic course are far from excellent. "The insecurity of the rights of property owners, currency instability, and rising taxes – are all the outcome of an overestimation of the economy by the Government which has put into place too many social and defence spending programmes", says Igor Nikolaev.