Internet usage jumps despite economic downturn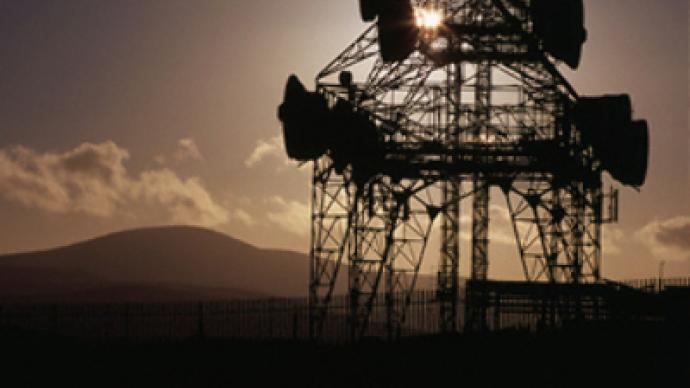 The Communications Ministry says the Revenues of Russia's telecommunications services providers increased by more than 8% year on year, with the internet services sector seeing a four fold traffic jump.
The growth underlines the increasing potential of the nascent sector, and expectations of future growth, although Telecommunication and Media analyst at Metropol, Sergey Vasin, says it comes off a small base.
"Today's growth of the Internet market was largely due to a low base, as the sector was at the infant stage, really. However, Internet will be the first to come out of the crisis, as it's a more cost efficient resource with no need to pay for rent. Besides, there is a number of various startups today, that are also more economic efficient."
Also seeing the small base as the underlying reason for the four fold increase is Tibor Bokor, telecom analyst at FC Otkrytie. He too sees demand increasing rapidly for some time to come.
"The internet services in Russia are at a very low stage of development. So, that's why the growth is very substantial. And we estimate that internet usage is only available to 35% of Russia's population, while in Europe it would be somewhere around 70%. Only half of those 35% have a high – speed internet access, and all of these numbers can double or triple in the next, let's say, 5 years, and we see a lot of investment into the infrastructure, as this is the right time to put your money into such undeveloped field, where the potential is great. At the moment there is huge demand from big companies, like Beeline, MTS, Svyazinvest, as these companies have a good chance to grab market share from the access to the Internet."
The data comes as the cost efficiency of the internet is starting to attract increasing attention amongst corporate advertisers, and as social internet sites look to commercialise. Earlier this year Vkontakte.ru and rival Odnoklassniki.ru, began charging for some services, despite this invariably leading to a downturn in subscriber numbers.
Industry players expect the trend towards commercialization to continue, with Artyom Ovechkin from the Matik Agency predicting numerous companies being created, predicting "it will first happen with companies making an information product."
Tibor Bokor sees the convenience and cost efficiencies which internet retailing, in particular, can deliver as underpinning future demand for internet services.
"Today it has become more convenient to buy anything on – line, as the discount could be up to 30%. And instead of using a mobile phone you can call by Skype. Generally, internet is a cheaper way of communication, a cheaper way of doing business. So, obviously, in crisis times, when people want to save money, some of the demand moves to the Internet."
It is expected that the internet will lower retailing costs but Vladimir Dolgov CEO of Google Russia, says that isn't always the case.
"When I worked at Ozon.ru, I used to cooperate much with the CEO of Biblio Globus bookshop. Well, during one of our talks we found out that our costs are virtually the same, the structure is different. He spends much for rent, and we for marketing."
Despite the economic conditions internet advertising doubled year on year, with the market for contextual ads increasing 60% to 9 billion Roubles this year. The costs for a contextual advert for an average company is about 20 thousand Roubles, with a banner on the front page of Yandex costing around $80 thousand a week, with the average price for a billboard about 85 thousand Roubles a month.
Analysts don't believe that the commercialization of the internet is going to lead to extensive use of pay sites. Sergey Vasin believes that new business models will evolve.
"I think, paid services on the Internet won't become that widespread, as it'll certainly take much time for people to get used to it and could even cause boycotts. I'm sure somebody will appear, who'll make a business out of that, somehow getting access to paid information, publishing it free of charge on their pages."
Tibor Bokor also sees the internet remaining predominantly free, but at the cost of more advertising.
"I believe, the Internet will predominantly be free, but it could be indirectly commercialized by advertisement. Still, the end users will have to pay only for the access and most of the information on web will remain for free for them."
One of the areas which has seen some commercialization is in the social networking sector, where Vkontakte has announced that it intends to develop its international appeal, having taken the www.vk.com domain, and launching its site in 12 global languages.
FC Otkrytie's Tibor Bokor sees the move as reflecting the trend towards greater popularity of networking sites.
"Definitely, the trend is for social wires to become more popular. And, I think, this is for people's natural desire to communicate, to create their own network. Internet is a more efficient, a more speedy way, and there's no distance in this kind of communication. There's no difference whether you're next door or kilometers away. Moreover, in many cases this is a far better way of communication, because with one message you can hit hundreds of people. For instance, you can put one picture of you and all of your friends can see it immediately, which is impossible in traditional way."
You can share this story on social media: