Russian internet sales booming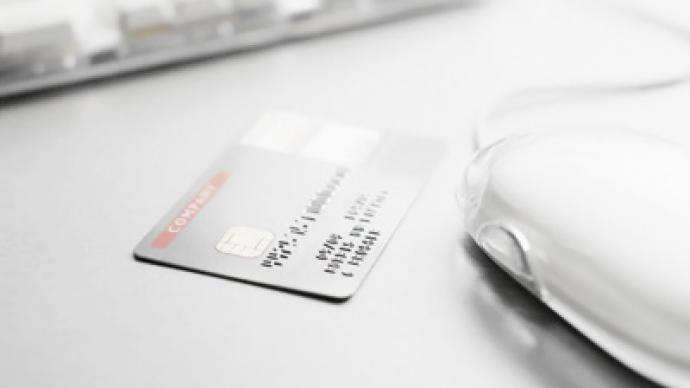 Online shopping and payments transactions are growing at twice the rate of electronic card transactions in Russia.
Russian internet shopping volumes have been growing since the start of 2008 at 50% year on year. Current figures show that consumer spending and interest in online shopping is still accelerating and Andrey Oberemok, from Citibank Russia, says even the economic downturn didn't affect the growth.
"Citibank in partnership with Google have conducted an analytical research and customer survey which involved Citibank clients in terms of online transactions and online shopping and average consumer and user of Google search engine in Russia. The survey showed that the volume of internet shopping will amount to 600 billion roubles in 2010 and the online shopping share soared two times since 2008. The survey was held during the pre crisis in crisis and projected for post crisis period. We can mark that the growth of interest and transactions have been growing steady since that periods and the crisis did not affected the overall development of that trade sector. "
Search engines are the main source of information about products available online. According to the data from Google Consumer Barometer, for the 1 year period from September 2009 to September 2010, more than 80% of internet users in Russia look for products in the World Wide Web while buying them outside in shops. However, Konstantin Kuzmin Marketing Director at Google believes that the potential of internet shopping growth is very high.
"Since the beginning of the year the popularity of the request "buy online" jumped up three times. 36% of internet users search and buy products online. We can see a usual seasonal slide down as people search to buy something rarely in the New Year, but then the tendency gets back on the track. The internet coverage is increasing and most of the big cities with a population of more than 500.000 citizens already have internet access. The further development of internet shopping will depend on users' expansion through all Russia and new products availability online."
Airline tickets account for one third of all purchases made online (34.8%). Railway tickets are also in the top three, with online music sales the most popular according to Oberemok
"The interest in online air ticket purchases is stable and depends on season. Train tickets became available to buy online in 2008, and in 2009 online purchase of train tickets overtook online air ticket purchasse – we assume this was due to economic situation. Mobile service payments are in 4th position for spending volumes and account to 6.3% of all internet payments using banking cards. However, payments for mobile service, internet and music are more frequent despite small average transaction sum."
The volume of electronic payments and online purchases in Russia will exceed 800 billion roubles by 2012. This will be achieved due to broader access to Internet and wider use of bankcards in Russian regions, as well as increasing spending power, notes Michael Berner, Citibank's Consumer Lending Head.
"Our experience in developed markets shows that bankcards are a universal and most favorite tool used by consumers for online purchases, With Internet's expansion into regions, wider use of bankcards and e-trade growth, online purchases will be gaining momentum as they substantially save consumers' time and money."