Catastrophic predictions: Lloyd's insurer, Oxford team up to improve modelling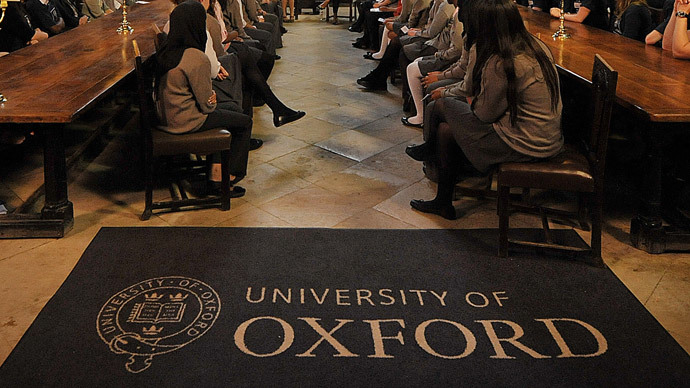 Oxford University and Amlin, one of the biggest independent insurers at Lloyd's of London , are to jointly study the reliability of the existing models that predict natural disasters. Improved prediction could reduce huge insurance company losses.
Amlin together with Oxford's Future of Humanity Institute are teaming up for a three year research of catastrophe modeling, the Financial Times (FT) reports.
Simon Beale, Amlin's chief underwriting officer, called the undertaking an important step in "ensuring that our reliance on the increasing amalgamation of models does not prove catastrophic for the insurance industry."
Regulators have already labeled the plan as "systematically important", which will lead to higher capital control.
Since catastrophic models emerged in the 1990s they have gradually begun to play a greater role in understanding the scale of losses the insuring company will need to carry to cover catastrophes.
The prediction models bundle scientific disciplines like climatology and seismology. The assessment of property values endangered by natural disasters such as hurricanes and earthquakes, have forced insurers to spend millions of dollars a year on research.
Huge capital investment in modeling does not guarantee accurate risk assessments, such as Thailand's flood 3 years ago which cost much more than insurers' estimates, partly because they were inadequately modeled.
The use of computer models during the 2008 financial crisis was more reliable. Mr Beale draws a parallel with financial markets, "but we are, perhaps equally, vulnerable to such scenarios, where modeled expectations of risk do not reflect reality and, or, modeled output is taken for granted," said the chief underwriting officer, adding that "Amlin recognises this threat to its business, but also to the insurance market as a whole."
While insurance companies try to use the knowledge and experience of individual underwriters, rather than computer predictions, investment funds which are buying so-called catastrophe bonds, and some alternative sources of capital, are completely reliant on models.
You can share this story on social media: