Inflationary headwinds to be tougher in 1H 2011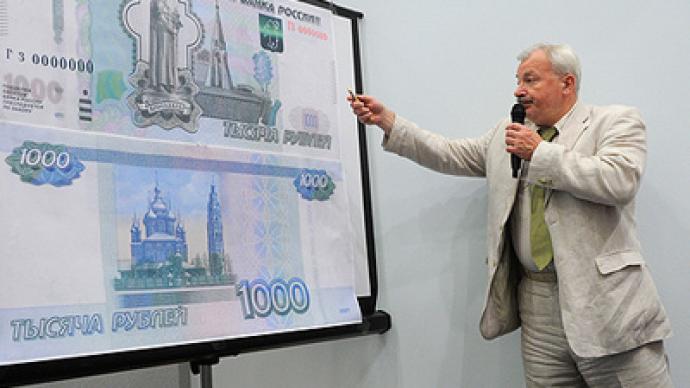 Alexei Ulyukayev, the Central Bank of Russia's First Deputy Chairman, believes Russian will face continued higher inflationary pressures through the first half of the year.
Speaking with journalists Ulyukayev said the heightened inflationary pressure which unfolded in the later months of 2010 would flow through into the new year and remain so for some time.
"I believe that the risks of inflation are high. They increased at the end of last year and the start of this year, both statistically and in the overall situation. It is apparent that this high risk situation will continue for several more months,"
He noted that the period for which inflationary pressures remained strong would reflect policy responses, but suggested that it could begin to ease during the second half of 2011.
"There are substantial grounds to suppose that inflation growth could be again replaced by a cycle of inflation decreases."
Ulyukayev had earlier warned that the first quarter would be a particular problem and could outstrip economic growth, and possibly reach double digits, although noting this would be a temporary development.
InvestCafe analyst, Anton Safonov, believes that increased money supply could see inflationary pressures remain for some time, with further factors likely to add to the outlook.

"First quarter 2011 presumably will be the hardest period in terms of inflation acceleration but the real effect will be seen only in 2012. Product inflation is growing, with M2 indicators exceeding the average volume – the volume of money circulation increasing. All this will put inflation pressure on the mass.  Apart from economic issues we should also assume hikes of utility tariffs, notably, electricity prices. I agree that we have to count for inflation to reach at least 7.5% -8% by the end of 2011. However, the figure can be quite volatile in case any outward factor adds to an existing forecast –as it happened in 2010 with harvest shortfall and drought. The Central Bank will definitely use refinancing rate leverage to keep control over the inflation rate but the effect will be visible later at the year end. Though, we should not expect inflation to moderate on the back of CB regulations."