Inflation outlook improving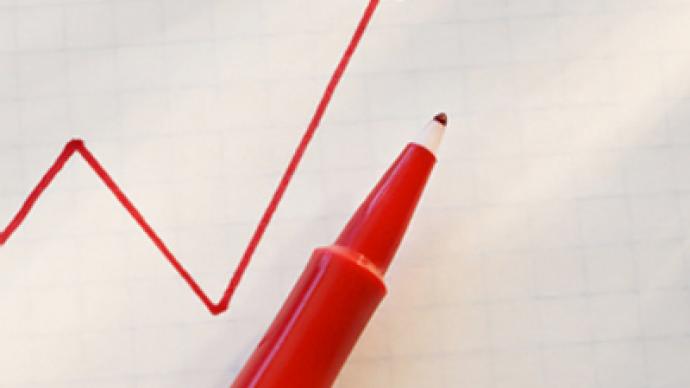 Economic Development Minister Elvira Nabiullina believes annual inflation for 2010 will come in at about 6%.
Speaking at a meeting with President Medvedev stated that "We're looking at around 6%," when asked about the inflation outlook. The President replied that "If 6%, that would be the lowest inflation on record."
The comments came as the Federal Statistics agency announced that Russia had inflation running at 0.1% in the week from June 8 to 15, making for a total so far this year of 4.2%. Inflation picked up in late May with a slight upwards move in vegetable and fruit prices.
Most analysts are tipping a higher rate of inflation for the full year with Ivan Kachkovsky, senior analyst at IFC Metropol saying "Our forecast is more pessimistic and we expect the inflation of 8% in 2010." He says the major factors the Central Bank is juggling, coupled with government tariff decisions will influence that outlook.
"I think, the overall economic environment, which will include growing demand, lowering unemployment and the growth of credit activity, and the tariff policy of Russian government will mostly drive inflation this year."
Kachkovsky added that inflationary pressures are likely to return when the economic recovery is on a surer footing.
"The key issue here is the overall economic recovery, which drives both household incomes and corporate profits. This in turn will increase public spending and corporate expenditure. If 2009 was the time when everyone tried to cut costs, then this year it's the time when a so-called "deferred effect" comes into power, when Russian companies come back to their normal patterns."
Olga Naidyonova, Macroeconomic analyst at Otkritie FC, also thinks the Minister is being optimistic noting that she sees inflation picking up throughoout the rest of the year.
"Inflation will really be record low in 2010, but, I think, 7-7.5% for the year is a more realistic forecast. Inflation is at 6% already today and the Ministry for Economic Development just doesn't expect it grow further during the year. But, in fact, now we are passing the bottom, with the money supply growing again in April, when it was up 33% year on year. This means, there's some room for inflation growth. Also, the inflation restraining effect of rouble strengthening is losing impact."

You can share this story on social media: