India ready to buy Iranian oil with rupees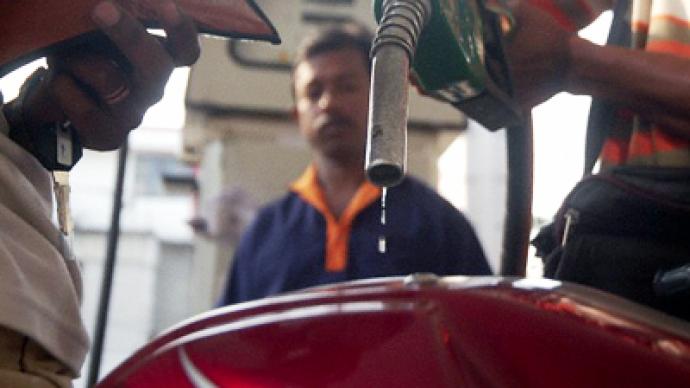 India says it will continue using foreign currency when buying oil from Iran until the new EU sanctions take effect in July. Bloomberg reports they will then use the rupee as the currency of payment.
Iranian officials have been concerned they wouldn't get sufficient value from the Indian rupee. The currency has dropped 11% during the last 12 months."While India could start paying for about 45 percent of the oil in rupees from next month, the countries prefer to settle trades in foreign tender such as Euros," anonymous sources told Bloomberg.Currently transactions with Iran are effected through Turkish-based Turkiye Halk Bankasi AS. The bank has warned Indian refiners it may find itself unable to act as an intermediary when European sanctions take effect.India is the second largest consumer of Iranian oil, and is now seeking the ways to balance oil trade with the country in the wake of escalating economic and financial sanctions against the Islamic Republic. The Indian government has urged its refiners to start looking at some alternative oil supplies and thus cut the country's dependence on imports from Iran, which currently make up about 80% of domestic demand.Mahmoud Bahmani, Governor of the Central Bank of Iran, said in late February that Tehran was ready to receive oil revenues in gold, as well as national currencies of the importing countries.All the speculation about the currency of oil settlements with the Iran have been coming at the background of increasing pressure from the US. The Obama administration wants India, China, as well as 10 other countries to avoid the US financial sanctions by presenting detailed plans for cutting oil imports from Iran. Washington and Brussels have imposed tough financial and oil sanctions against Iran since the beginning of 2012, alleging that the country's nuclear energy program may have a military aspect.
You can share this story on social media: