Improved banking legislation may prevent money laundering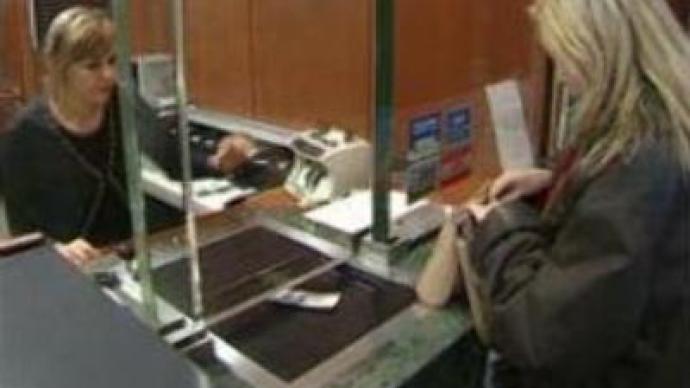 Around 50 Russian banks have lost their licenses this year, due to accusations of money laundering. While regulators scrutinise financial documents and investigate suspect institutions, bankers complain of too rigid requirements.
The fight against money laundering has never been that rigorous in Russia. This year 257 people have been found guilty, compared to only 14 in 2003. While offending banks lose their licenses, law-abiding ones call for changes in the law. Russia's parliament is expected to debate changes to the bank law next February. In the West, banks report only the operations they find suspicious. As for Russia, almost every transaction above $US 22,000 is reported. While Russian big banks have to send dozens of reports a day, European banks sometimes send the same amount a year. In the past two years the Federal Financial Monitoring Service investigated over 11,000 cases and only 2,000 were sent to law-enforcement organisations.
"We need to make a clear list of the operations that can be called suspicious, to cut the number of reports banks send to regulators. This avalanche of reports is not necessary to expose the violations,"
State Duma Deputy Anatoly Aksakov expanded on the issue.Another change is to allow Russian banks to cancel suspicious transactions. Now, unless the client is suspected of terror links, it is illegal to refuse service. Analysts say it may also help fight bribery. Banks will have the right not to cash out accounts if they suspect clients will use the money for illegal purposes. Aleksandr Sokolov of KPMG says this type of money laundering, uncommon in the West, worries foreign banks.
"The money can be used for the fictitious services or by companies that don't want to pay Russian taxes,"
he remarked. Legislators and bankers think the suggested amendments will decrease the chance of subjective opinions by inspectors from the Central Bank. Andrey Emelin of the Association of Russian Banks says the fact that banks may lose a license for just two law offences puts them in a vulnerable position, while overrigid requirements and sometimes broad definitions make it almost impossible for a bank not to break the law. In his opinion,
"the vagueness of the definitions in the law allows manoeuvres for inspectors and it may consider the same actions illegal for one bank and legal for another bank".
The Deputy Chairman of the Central Bank, Gennady Melikyan, says that some manoeuvring is necessary to truly evaluate the situation. Moreover, world practice calls for taking a view on how a bank can function in real life conditions.
"We consider this a professional opinion, they call it a subjective decision. We can relieve this problem, as we do, by separating inspection, when an inspector comes to the bank and distant control, when our specialists study a bank's financial papers. The decision is taken based on the two independent reports. But you can't get away from some elements of subjectivism,"
Mr Melikyan thinks. He adds that Russian banking law has improved considerably in the last five years, but new legislation this February is likely to see a big step towards world standards.
You can share this story on social media: