IMF upbeat on world economy as Russia holds up well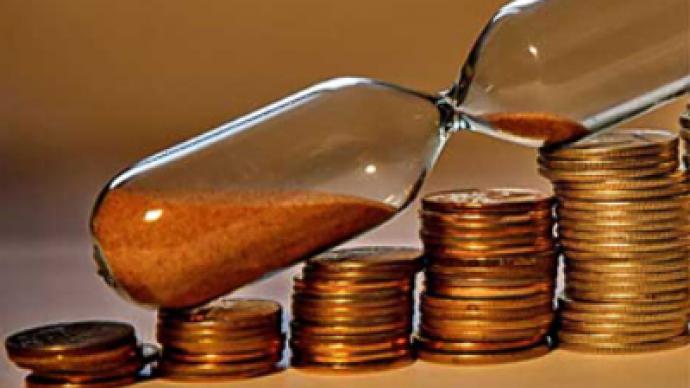 Russian delegations to major economic gatherings in Istanbul have taken the opportunity to sound out the World Bank on credit, while the IMF says Russia's economy is well placed.
At the meeting of the world's economic and central bank leaders in Istanbul the IMF gave a generally positive outlook for the global economy, with the prediction of the deeper contraction for some, including Russia, and also discussed almost $4 billion help for the country from the World Bank.

A Russian delegation was headed by Finance Minister, Alexey Kudrin, and Central Bank Head, Sergey Ignatiev, and was a participant at major meetings – including the G8, International Monetary and Financial Committee, and a meeting of the BRIC nations.

According to IMF's forecast, Russia might see a 7.5% fall in GDP figures this year and a slower recovery next year of about 1.5%.
Also under discussion was a $2 to $4 billion credit from the World Bank, with Alexey Kudrin, Russia's Finance Minister, saying while being of interest for Russia, the deal itself won't involve much preparation work.
"We are interested in simple and fast credit, but it depends on the terms. We agreed to negotiate in the near future, which usually takes several months. We may discuss the purpose of the loan, but this doesn't mean any big programme or agreement."
However, the Head of the World Bank in Russia, Claus Rohland, believes the country doesn't need it that badly.
"Russia is in a reasonably good situation. The fiscal deficit next year is estimated to be around 6.8%, which is a huge turnaround if it's compared to a fiscal surplus 18 months ago. But we call and look at other countries, and compared to other countries it's not dramatic out of proportion, and clearly Russia will have to borrow internationally next year, which makes good sense if you intend to borrow something like $17 billion overseas, to also try to use your access to World Bank funds."
The backdrop of the G8 meeting was the growing role of the G20. There was some thought that the meeting may skip the traditional communiqué, in order to give more space for the G 20 to put its imprint on the future of global financial architecture.
You can share this story on social media: