FIDE chief and Ashmore Group set up a joint fund
Published time: 13 Jul, 2012 09:52
Edited time: 13 Jul, 2012 13:52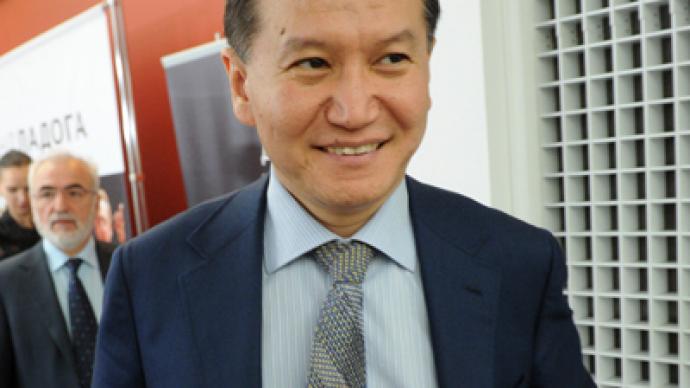 The President of the World Chess Federation and ex-president of Russia's Republic of Kalmykia, Kirsan Ilyumzhinov is reportedly going to set up a $10 billion investment fund with UK major Ashmore Group.
­Ilymzhinov and Ashmore CEO Mark Coombs signed an agreement in London, reports Kommersant Daily. The joint fund would develop projects in Russia, CIS and East Asian countries such as Malaysia, Singapore and Japan, focusing on energy, telecommunications, metals and food industries.
The initial capital of the fund would be $1 billion, and then it would be increased up to $10 billion. The fund plans to attract foreign investment as well as the resources of the Ashmore Group and Ilymzhinov. Meanwhile both parties haven't commented on the agreement yet.
Ashmore Group is one of the largest British investment managers dedicated to the emerging markets. It was established in 1992, and currently holds as much as $65.9 billion. Ilymzhinov is currently developing telecom projects in South-East Asia in a partnership with Russian businessman Evgeny Roitman. They recently bought a 50% stake in the VIP telecom company, operating in Poland and Ukraine, and purchased a 52.5% stake in Bulgaria's largest fuel company Petrol Holding.