Hong Kong to spend $1.3bn to battle pollution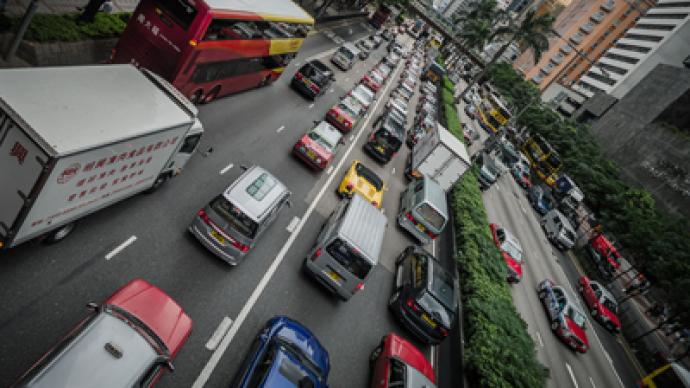 Hong Kong has approved a $1.3-billion subsidy program to replace old diesel vehicles in a bid to curb pollution. According to recent estimates, 3,000 premature deaths are caused by air pollution in the city each year.
In his first policy speech since he was appointed last July, Chief Executive Leung Chun-ying vowed to cut particulate emissions by 80 percent and nitrogen oxides by 30 percent. He also proposed that the operational lifespan of new commercial diesel vehicles be cut to 15 years, Bloomberg reported.The government's failure to force aging buses and trucks off the streets of the city is believed to be a key cause of air pollution in Hong Kong. The level of pollution in Hong Kong has surpassed that of New York and London, as vehicle and marine emissions contribute to an increase of smog – a problem Leung aims to solve."We strive to improve air quality on all fronts," Leung was quoted by Bloomberg as saying. "We must phase out old diesel commercial vehicles with greater financial incentives while putting in place more stringent regulatory measures." The city's administration is also considering a plan to fuel ships berthing at its ports with low-sulfur diesel.Previous subsidies introduced by Leung's predecessor in 2007 and 2010 were estimated at about $473 million, and reportedly weren't big enough to motivate the companies to replace high-polluting vehicles.
You can share this story on social media: