HCFB sets sights on salary card system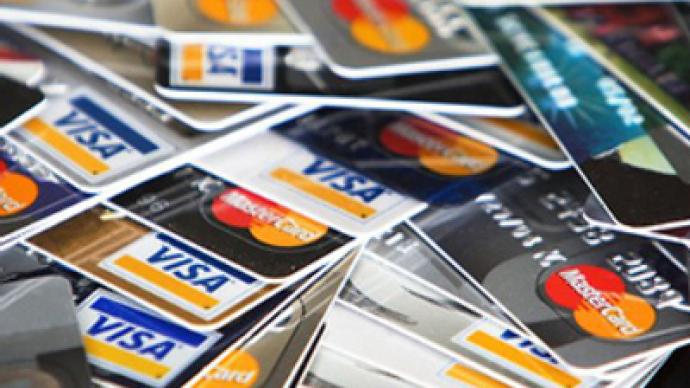 Leading Russian express lender Home Credit and Finance Bank is seeking to promote its salary project to attract more quality customers and address the growing number of bad loans in its portfolio, Kommersant reports.
The "salary card" system is where employers provide their staff with current accounts and cards, and only pay wages directly into the firm's chosen bank. So far, only the largest multi-functional banks operate such projects, with Sberbank, VTB 24 and Uralsib taking the lion's share of the market.
Now HCFB needs more good clients, as the share of individual bad loans stood at 28% as of August 1.
Yury Andresov, a deputy head of HCFB, proved that the new business was one of its main focuses, which was supposed to bring in new quality clients.
"It's one of the five main strategically important directions of development for us for 2010–2011."
"Salary clients are the best audience to offer credit products, as these are high quality borrowers."
According to Roman Marishkin, director at Alfa Bank's corporate sales department, a salary project involves a number of benefits for a bank. Among those are commission income from both individuals and companies, and the opportunity to attract cheap money, which is a balance of salary accounts and also an additional channel for cross sales of other products – credits, for example.
However, it will be difficult for the bank to perform well in the market without a base of corporate clients, says Mikhail Matovnikov, CEO at Interfax – Center for Economic Analysis. As of August 1, corporate loans comprised just 9% of HCFB's total loan portfolio, or 6.7 billion roubles, which compares to 85%, or 80.2 billion roubles, in Vozrozhdenie Bank and 19%, or 10.7 billion roubles, in OTP Bank.
Mark Nakhmanovich, deputy head of the board at Vozrozhdenie Bank, also says these are the companies that most often join such projects:
"Namely the companies that are corporate clients of a bank usually join salary projects."
Valery Torkhov, deputy head of Bank Avangard's board, says that usually once a company becomes a bank's corporate client it has to affect almost all of its financial operations, including those with its employees' salaries, through the bank – creditor, with virtually no chance left to choose another bank for a salary project.
Among the tools to compete with universal players, Home Credit plans to offer flexible rates and additional interest of around 3-7% for the account balances.
You can share this story on social media: