Home Credit and Finance Bank posts FY 2010 net profit of 9.411 billion roubles
Published time: 2 Mar, 2011 11:18
Edited time: 2 Mar, 2011 14:38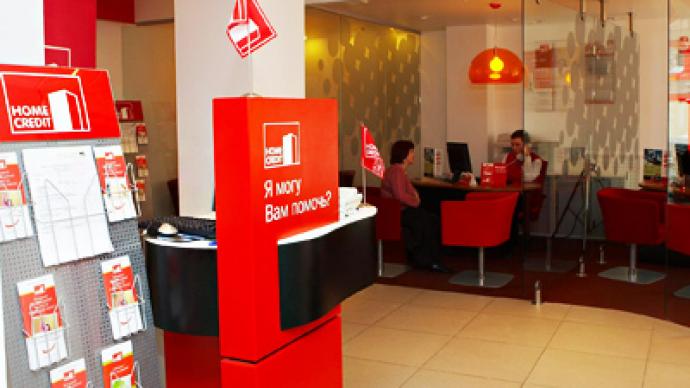 Russian consumer finance provider, Home Credit and Finance Bank, has posted a FY 2010 net profit of 9.411 billion roubles under IFRS.
­The bottom line is up 82% year on year from FY 2009 net result of 5.179 million roubles, with the net loan portfolio jumped by 27.7% year on year to 75.275 million roubles, total assets rising 4.8% to 101.099 billion roubles, and operating income rising 1.5% year on year to 24.706 billion roubles.

HCF Bank noted that Non performing loans had fallen to 6.9% of the loan book, from 12.9% a year earlier, as point of sale loans jumped 42% and cash loans 135% and the banks client base expanded beyond 20 million clients.
HCF Bank Chief Executive Officer and Chairman Ivan Svitek was upbeat about the results, noting the rebound in net loans, coupled with HCF Bank's focus on POS lending and cash loans as driving the net result jump. 

"We are very proud of our exceptional financial and operational results, produced by our wining business model which has proven a success throughout the economic cycle. Our net loan portfolio exceeded pre-crisis levels demonstrating a higher than market average increase of almost 30%, while our deposit base almost doubled. We have been successful in further diversifying our loan portfolio by increasing share of alternative low-risk products in our POS portfolio and increasing share of cash loans.
We continue to build up our unique distribution network of banking offices, new format offices and an agents' network, which enables us to continue to expand our regional penetration and increase sales whilst maintaining cost levels. At the same time our risk metrics reached historic lows thanks to continuous improvements and adjustments made by our risk-management team, and an effective ALM performance led to a reduction in the cost of funds. Together these factors resulted in a significant increase of over 80% in net profit for 2010."