HMS group posts 1Q 2011 net income of 991 million roubles
Published time: 7 Jun, 2011 06:34
Edited time: 7 Jun, 2011 12:13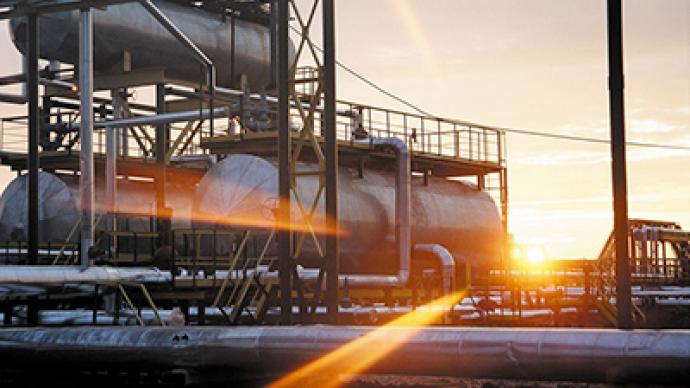 Russian pump maker, HMS Group, has posted a 1Q 2011 net income of 991 billion roubles under IFRS.q
­The net result compares with a 1Q 2010 net loss of 89 million roubles, with 1Q 2011 adjusted EBITDA rising 269% year on year to 1.588 billion roubles, as 1Q  2011 revenues climbed more than 84% year on year to 7.051 billion roubles.

The company attributed the results mainly to the growth of operational profit and a reduction in finance costs on the back of recognition of revenue from large ongoing infrastructure contracts in oil transportation and oil field construction, as well as by consolidation of Giprotyumenneftegaz in 2010 and a gradual increase in the scale of HMS Group's activities.
HMS Group Managing Director, Artem Molchanov, was upbeat with the result saying that the company looks forward to increasing operations through M&A strategic development and projects coming in.
 "We successfully completed our initial public offering on the London Stock Exchange in February this year giving HMS access to the equity capital markets. From the proceeds of the IPO we have been able to repay more than half of our outstanding debt and we are now in a strong position to finance future M&A transactions as and when attractive opportunities arise. We are currently working on several large infrastructure projects for our major customers in the oil extraction, transportation, power generation, water treatment and utilities sectors. Also, we continue to negotiate with our key clients as to the possibilities for further participation in contracts and tenders in those market segments. Our M&A strategy is on the right track and during the first quarter of 2011 we held negotiations with several companies and we hope to complete one deal in the near future. We enjoyed another successful quarter of sustainable growth, which provides us with confidence that we should be able to achieve impressive results in 2011, and we expect growth to continue in 2012-2013."