Hitachi buys UK nuclear project for more than $1 bln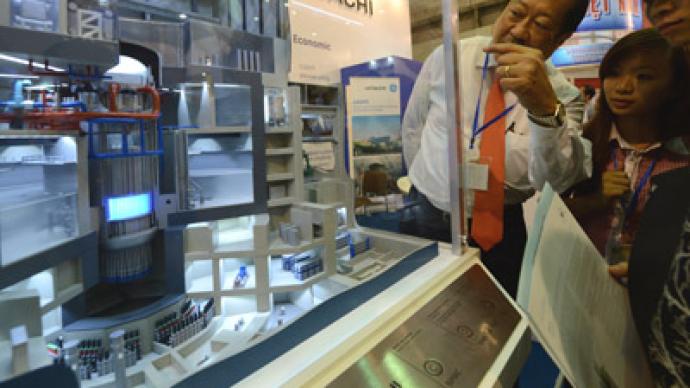 Japan's largest technology group, Hitachi Ltd has agreed to buy the UK venture Horizon Nuclear Power from EON AG and RWE AG (RWE), Germany's two largest utilities, for $1.1 billion.
Hitachi teamed with up with Canadian engineering firm SNC-Lavalin to make the bid, which beat a rival Westinghouse Electric.  The Japanese firm offered a price far beyond analysts' estimates of $628 million. The transaction will be completed next month, the company said in a statement.The Horizon venture is a project to build two new reactors at Wylfa and Oldbury, Gloucestershire, to replace old ones. EON AG and RWE put Horizon up for sale following Germany's decision to abandon nuclear power after the Fukushima disaster in Japan in March 2011. The deal is expected to more than double Hitachi's nuclear sales to 360 billion yen ($4.527bln) by the end of March 2021 as the company plans to expand its infrastructure and power businesses overseas, switching from electronics. Last year the company sold its hard-disk drive unit to Western Digital Corp. and a stake in Elpida Memory Inc.Last month Japan's Prime Minister Yoshihiko Noda approved a decision to stop building atomic plants in the country and to abandon nuclear power by 2040. Meanwhile the UK plans to build 16 gigawatts of nuclear power by 2025 and is struggling to attract investors to the sector.Hitachi plans two to three plants in Gloucestershire, with the first unit becoming operational in the first half of the 2020s, according to the statement. The project is expected to create up to 6,000 jobs at each site during the construction phase and about 1,000 jobs per site as operations begin Engineers Babcock Int. and Rolls-Royce power systems have reportedly agreed to join the project.