Greek Parliament agrees cuts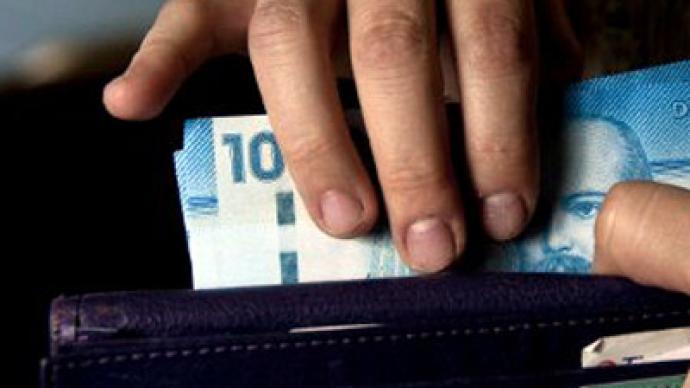 In a two day legislative session to adopt a tough austerity plan, Greece agreed to cut pensions and wages, as well as government spending.
The Greek Parliament approved a law implementing steep budget cuts. Pensions will be reduced by 12% for those getting more than 1,300 euro a year. Other financial restrictions for Greece include a 22% cut in the minimum wages to €586 a month. Younger workers will see the minimum wage cut by 32%. This would last till the unemployment goes down to 10% from the current 21%. Though painful, such tightening is absolutely necessary to survive, as well as prove to the rest of the world Greece is a reliable partner, said Greek Finance Minister Evangelos Venizelos."Despite peacetime, the Greeks will have to make a sacrifice. But we'll suffer even more, if our country stops developing," Venizelos said.The move follows a decision of Greece's private creditors to write off more than 50% of the country's debt by means of a bond swap. This would mean a reduction in €100 billion in sovereign debt. The swap is due to be completed by March 12, and made the rating agency Standard and Poor's downgrade the country to "selective default." That, in turn, made the European Central Bank tell banks to temporarily stop using Greek debt as loan collateral.Greece expects to get a €130 billion rescue package at a European summit this week now the cuts have been agreed.
You can share this story on social media: