Greece For Sale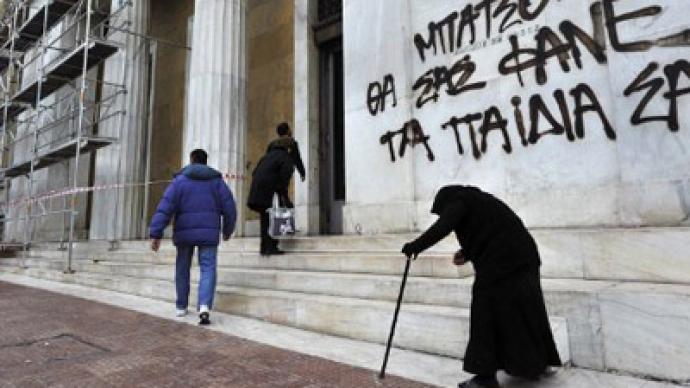 While investors drop Greece like a hot potato Russian and Chinese companies plan to take part in the privatization of Greek state assets, considering them a good investment.
­Russia's leading gas producer Gazprom is considering taking part in the privatization of the Greek gas company DEPA and grid operator DESFA. The Greek Government is currently inviting bids for DEPA, but it plans to keep 34% of DESFA, Reuter reports.
Experts estimate a controlling stake in DEPA would cost about $1.5 billion.
"Gazprom is interested in European market accesses, so the purchase of the Greek gas monopoly will provide Gazprom with new customers. Also profitability of selling gas on-site could be up to $200 per 1000 cubic meters", said Vitaly Mikhalchuk, analyst at Investcafe.
"Greece is also very important due to its location as Gazprom is considering gas transit via Greek territory", Mikhalchuk added.
The Greek Government also plans to sell 35% of national oil company ELPA and the metal firm Larco.
"Buying into Greek natural resources is reasonable, because they are cheap now. Also resources remain in the bowels of the Earth, so they could be developed later and turn profitable, when the economic situation improves", said Mikhalchuk.
Greece plans to raise 19 billion euro by 2015 with its privatization program which is a part of the conditions of the financial aid from the EU. The government announced its plans to restructure or close down loss-making lines and sell 49% of state railway operator OSE. Greece is also considering the privatization of 12 Greek ports, including Piraeus and Thessaloniki and 29 of the country's airports.

Meanwhile Chinese state-owned COSCO shipping company agreed a 35-year lease for 3.5 billion euro the Port of Piraeus. COSCO plans spend 550 million euro to upgrade the port facilities, build a new pier and almost triple the volume of container traffic.
Greece's Finance Ministry also plans to promote investments in the tourism sector through the sale of almost 70,000 plots of land suitable for building, the first of which will be available by the second quarter of 2012.
The Finance ministry also plans to fully privatize casinos as well.