Privatisation of Greek gas company DEPA fails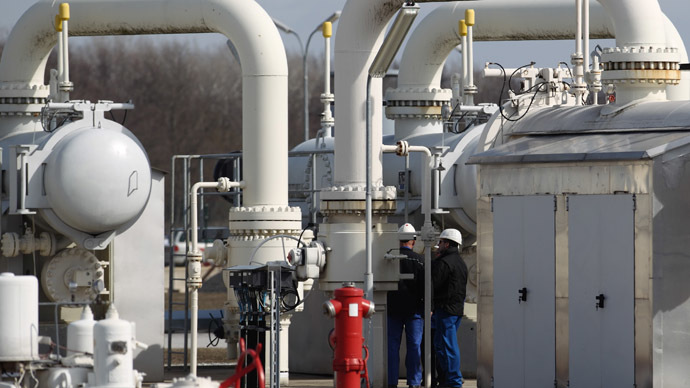 Greece has failed to attract any binding bids for the natural gas firm DEPA as the key contender Gazprom and several other Russian and Greek companies dropped out of the race for the energy asset.
Reuters quotes two Greek officials close to the sale as saying that, "Greece has received no binding bids for DEPA and one bid, from Azerbaijan's SOCAR, for (gas grid operator) DESFA"

The deadline to submit binding bids expired at 1000 GMT on Monday. Sale of Greece's state-owned Public Gas Corporation DEPA has been considered the key to meet the country's privatisation targets under its international bailout plan. Greece reportedly expected to get up to 1.5 billion euros for the sale. DESFA is fully owned by DEPA, but the two are being sold separately. DESFA is valued at about $650 million, and it operates all the country's transmission pipelines and the entire distribution network, along with an LNG terminal, oilprice.com reports. 
Gazprom was considered the main bidder ready to offer overstated 1.9 billion euros for both firms, BFM reports.

Gazprom explained its decision not to submit a bid in a statement:

"We have not received sufficient guarantees that the financial position of the company DEPA will not worsen by the time of completion of the transaction. All procedures for the approval and registration of the purchase of DEPA after the results of the tender can take about a year. The company already has serious problems with consumer non-payments. It will have to restructure its subsidiary DESFA after the spin-off.  The bidders are not guaranteed that the  state regulation of DEPA won't worsen. All this creates significant risks affecting the value of the company, and the price of the transaction is proposed to be fixed right now, without taking into account these factors".

Another Russian company "Sintez", two Greek consortium and the Azerbaijani state company "SOCAR" were named among other potential bidders.

The privatization has been repeatedly postponed. Washington had warned Athens against the sale of the assets to the Russian gas monopoly.

Gazprom is already DEPA's main supplier, providing about 60 percent of its gas last year. It cut its supply prices by about 7 percent in 2011, but Greek energy players say prices are high compared with what Gazprom charges in other parts of Europe with more competition, Reuters reports.

Gazprom's role as supplier to DEPA has raised concerns in the European Union, which is already trying to loosen Gazprom's grip on Europe's energy market, and it could have blocked or imposed stringent conditions on the deal, Reuters reports.

The EU is also reluctant for Gazprom to expand into Europe. In September 2012 the European Commission launched an anti-trust investigation into Gazprom over alleged unfair competition and price fixing If Gazprom is found to have broken the rules it could be fined 10% its annual revenue or $1.1-1.4bn.

You can share this story on social media: