Major Greek banks ask for 27.4 billion euro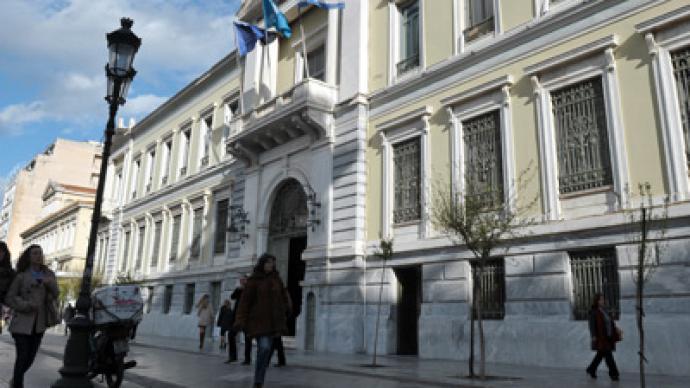 Greece's four largest banks need an additional €27.4 billion to overcome the losses from the country's 200bn euro debt restructuring earlier this year.
On Friday the National Bank of Greece said it will need a €9.7bn capital boost while Eurobank Ergasias needs 5.8bn euro. Alpha Bank needs 4.6bn euro and Piraeus Bank 7.3bn euro, according to the report by the Bank of Greece As the country heads toward a sixth year of recession, the major banks reported growing losses on rising bad loans and falling deposit levels. NBG reported a nine-month loss of 2.45bn euro, compared to 1.34bn loss year-on-year. Alpha Bank said its loss for nine months reached 711.8mn euro, up from 566.7mn last year. The Greece's Central bank said it will set aside 50bn euro from the second 173bn bailout package from international creditors in order to use it for a bank recapitalization plan. "It is expected to remain adequate under reasonable levels of economic uncertainty," the lender said in a statement.To keep banks afloat Greece's bank rescue mechanism, the Hellenic Financial Stability Fund, will underwrite coming rights issues and effectively take control of the four major banks, which account for three-quarters of Greece's banking assets.Greek banks will sell a mixture of common shares and convertible bonds in order to meet international capital adequacy requirements early next year. The recapitalization is expected to be completed by the end of April under the terms of the country's bailout.In a bid to attract assets some Greek banks have merged this year. NBG merged with Eurobank. Alpha Bank announced plans to purchase the Greek unit of French lenders Crédit Agricole and Piraeus Bank is going to purchase the local unit of Société Générale.
You can share this story on social media: