Greece to grab G20 spotlight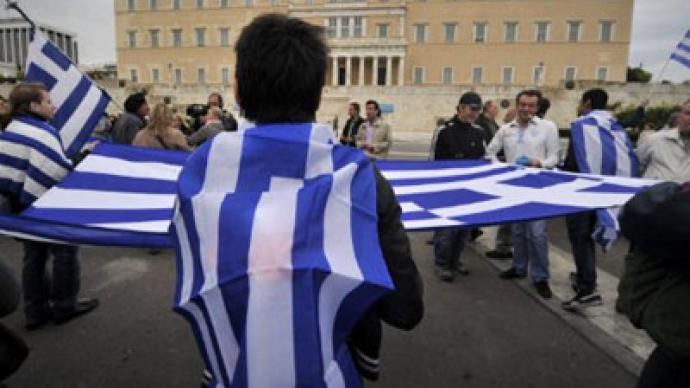 After Greece's shock decision to throw the EU rescue plan before its people for approval, all eyes at the G20 summit are guaranteed to be on the Mediterranean country.
Prime Minister George Papandreou called for a referendum on the European Union's plans to be held at the end of the year. The move triggered shockwaves across global markets, with world stock indices going down by about 2-2.5% and losing about $2 trillion of capitalization.
However, the Russian market will be outpacing European floors in the coming days, Angelika Genkel, senior analyst at Alfa-Bank told RBC.
And according to the latest poll, about 60% of Greeks do not want to tighten their belts.
"Greece was at the top the agenda anyway. Now, it's likely to be an even hotter discussion," said Russian presidential aide Arkady Dvorkovich.
Cutting the budget deficit of such European debtors as Greece, Italy and Ireland is one of the top issues to be addressed at the G20 summit in Cannes on November 3–4.
Greek debt currently stands at €350 billion, or 160% of the country's GDP. German Chancellor Angela Merkel has suggested European countries should help cut it to 120%. To reach this goal, EU members offered to write down 50% of Greek debt and give more than €100 billion in loans, provided the country sharply cuts its expenses, mostly by chopping pensions and salaries.
"The Greek population is most likely to vote against the plan," says Peter Westin, chief equity strategist at Aton.
And with no clear alternative plan presented by Greece, Papandreou's referral to public opinion "will probably mean a quicker move to a default," Westin feels.
The Greek problem in fact has a broader embrace, as a hole in the country's budget could turn into a really dangerous vortex, swallowing other EU economies first, Italy and Spain, for example, and then sucking in the entire world economy, warn experts across the globe.