Government to start grain purchases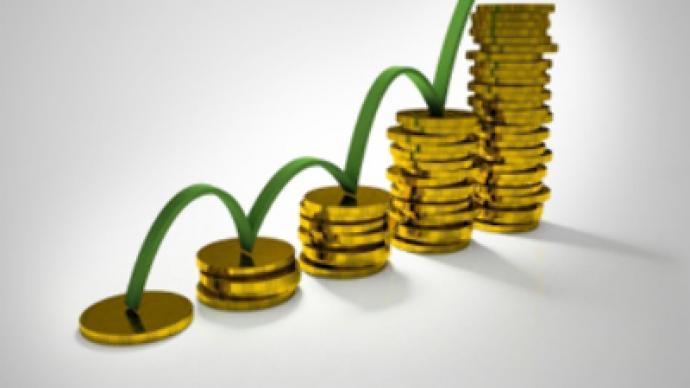 A state grain trading scheme could commence as early as next week, with a 10 billion Rouble programme aimed at stabilizing prices.
The National Trade Exchange will organize the bids, which are planned to be held on MICEX floors in Moscow, Rostov, Nizhny Novgorod, Yekaterinburg and Novosibirsk, with more than 90 companies already accredited.
According to the Minister of Health and Social Development, Tatyana Golikova, interventions will be limited to regions in need for help, with Igor Pavensky, the head of the Rusagrotrans analytical centre, saying grain purchases are already needed in Siberia where "the grain price there has already dropped below its prime cost."
Sergey Naumov, President of the National Trade Exchange, says everything is ready to start trading, with the Siberian region producing considerable more than demand and prices falling as a result.
"This year the region saw a 20 years record high harvest of 17.5 million tones, while the demand there is about 12 million tones. This surplus pushes the prices, and on top of that, there is not enough storage capacity in there, especially in Omsk and Novosibirsk regions."
However, Dmitry Rylko, CEO at the Institute of Agriculture Market Environment, is skeptical about the scheme, saying in the current situation it could create more problems than it solves.
"The Government programme leads to a deadlock, creating false stimulus for producers and making people believe that the Government will come to help whatever happens, while it doesn't know what to do with those massive stocks. The programme itself could be efficient, if there was enough space capacity and money."
Speaking with RT, Rylko said direct loans to producers and storage could help more.
"A simple scheme when producers ask for a credit from the Government and deposit their excess stocks, while remaining its owners. In essence, it's an option for a stated period of time. If the prices go up before the deadline, he can get his grain back, sell at a higher price and return the Government credit. If prices go down, the Government either becomes the owner of the stocks or in some cases could compensate for losses to the producer."