Goldman Sachs pushes to end 100 hour Wall Street work week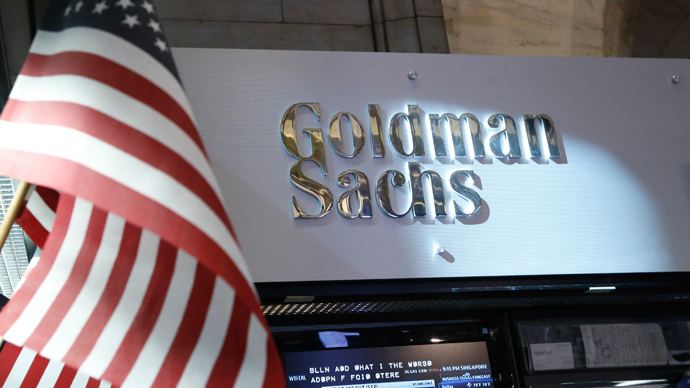 A leading Wall Street bank is forcing its staff to take time off, and banning them from the office at the weekend. Goldman Sachs wants its junior employees not to over-work and has set up a task force to break the 100 hour a week stereotype.
As a part of the general move by the Wall Street firms Goldman Sachs wants to give its workforce more predictable hours, as well as better opportunities and feedback, Bloomberg reports.

The bank sent a note forbidding staff to work during a weekend creating a 36 hour break saying they must not enter the office between 9PM on Friday and 9AM on Sunday.
Goldman also said that "work should not shift from office to home," adding that staff are "strongly encouraged" to take three weeks holiday a year.
A special group of the executives from all around the world called the junior banker task force will also work on improving career development, said Michael DuVally, a company spokesman.
"The goal is for our analysts to want to be here for a career," David Solomon, Goldman's co-head of investment banking, said in an e-mailed statement. "We want them to be challenged, but also to operate at a pace where they're going to stay here and learn important skills that are going to stick. This is a marathon, not a sprint."
Last year Goldman Sachs decided to make investment banking analysts full-time employees instead of giving them two year contracts. This move is directed to keep working hours more organized and stimulate managers' feedback.
Providing better conditions to employees, the bank intends to fight for talented recruits against rival private equity funds.
The average US banks' wage is shrinking. Within 9 month Goldman Sachs' salary costs have dropped 5 percent, while revenue has increased by 2 percent. According to Johnson Associates Inc. the average financial analysts' salary fluctuates between $70,000 and $90,000 a year. Powered with bonuses it may escalate up to $140,000.
You can share this story on social media: