Safety warning: 'Golden parachutes' for Russia's senior managers to be cut
Published time: 20 May, 2013 15:57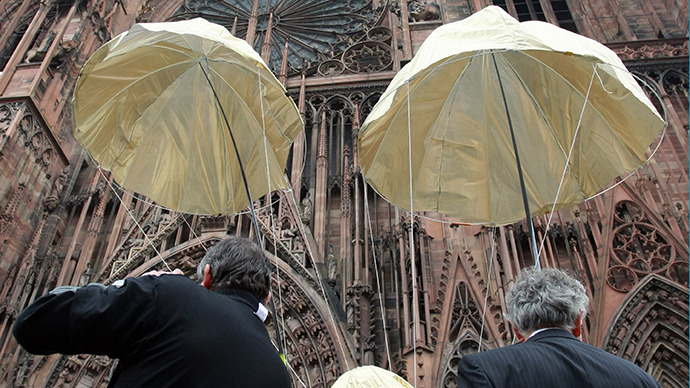 'Golden parachutes' for senior managers of state corporations and companies with state participation may be significantly cut as soon as in August, 2013. President Putin earlier requested that the government come up with new legislation on the matter.
However, MPs from the United Russia party beat the government to it, and are already expected to make amendments to Russia's Labor Code, which may come in force as of August 1. If they do, executive managers of state corporations will be entitled to three to 12 monthly paychecks and heads of companies with state involvement may receive from three to 18 monthly paychecks, Kommersant daily reports.

The state corporations welcomed the initiative, calling it a logical and timely decision.

The discussion was fueled by a 200 million ruble 'parachute' (roughly US$6.4 million) that Rostelecom paid to the outgoing head of the company, Aleksandr Provotorov. One United Russia MP drew Putin's attention to that case and the president ordered Prime Minister Dmitry Medvedev's government to take measures and limit such levels of compensation, saying "Russian people don't understand that." However the parliament acted faster.