Golden age for gold is behind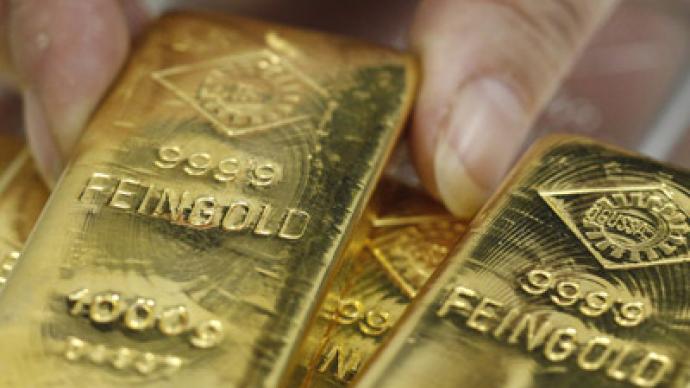 Precious metals may loose their lustre as an investment as futures experience the sharpest drop in two months.
Gold shed 0.46% and silver lost 0.92% in Tuesday trade. Gold for April was down $11.90, or 0.7%, at $1,655.70 per ounce in Comex trading on the New York Mercantile Exchange.Investors' expectations of further monetary easing around the world along with a sluggish economy growth outlook pushed cash gold prices up 14% earlier this year to near $1,800 per ounce. But positive data from the US showing signs of recovery and a decrease of risk in the euro-zone debt crisis undermined the appeal of gold as an investment destination."Macroeconomic data from Europe and the US will influence gold prices this week as well as the address of the Fed chief Ben Bernanke on the Fed's session," said Mikael Verdyan, analyst from Forex Club."If the data would be negative, despite optimistic estimates, and Bernanke's comment would disappoint market participants, gold is likely to continue its downward trend", he said.Investors are also concerned that a two days strike by jewellers in India may push down the physical demand for gold in the country, which is considered the world's biggest gold consumer. India has also announced it may cut gold purchases by 35 % this year after doubling import tax.India became the largest importer of gold in the last decade as the volume has risen to 867 tonnes in 2011 from 534 tonnes in 2000. In dollar terms, imports in 2011 reached $33.9 billion or 10% of total imports, comparing to $4.2 billion in 2000.Meanwhile Russia's major gold miner Polyus has suspended plans to join the Footsie 100 index. The decision came due to delays in receiving approval from Russia's foreign investment commission. The company had planned to list a 7.5% stake in London, raising a potential $700 million.
You can share this story on social media: