Shine coming back to investment in Gold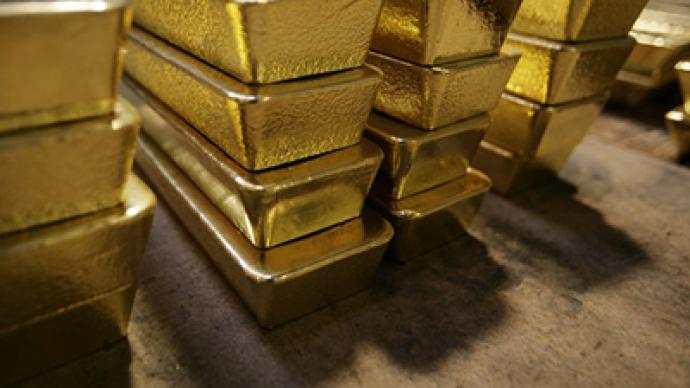 Gold is becoming increasingly attractive for investors, as the inflationary bogey makes them turn away from currency assets. While central banks pump billions into their economies, professional funds have record levels of gold assets.
The world's largest gold exchange traded fund – the SPRD Gold Trust – has the largest stockpile of physical gold in its history – 1,340.5 tonnes, Kommersant daily reports. The total assets of gold exchange – traded funds added another 95 tonnes last month, driving the stock to a new record high of 2,565 tonnes, according to Bloomberg. That is more than the gold stock in France and Italy, the countries with the 4th and 5th largest central banks. Gold prices are balancing around their annual maximum of $1,780 per ounce, which could go up to $1920 by the end of the year, Dmitry Chernyadiev, an analyst at Alfa Capital, told the paper."While the inflationary ghost is looming on the horizon and the rates remain at unprecedented low levels, all the preconditions for a new gold rush persist," said Oksana Kuchura, a partner at UFG Wealth Management.Since mid – September the European Central Bank (ECB), the US Fed, the Bank of Japan, the Reserve Bank of Australia have been taking steps to ease their monetary policy in an effort to help their economies revive.When money is abundant in an economy and real interest rates go into the red, investors try to hedge their risks, usually choosing commodities as a shelter, explained Yury Karavan, a portfolio manager at Troika Dialog. Gold is the best investment option, as it has low storage costs and high liquidity. Limited usage of gold in industrial production makes it a good choice to hedge against a global recession, concluded Dmitry Mikhailov, a portfolio manager at Renaissance Assets Management.