Gold adds sheen to the shine in difficult times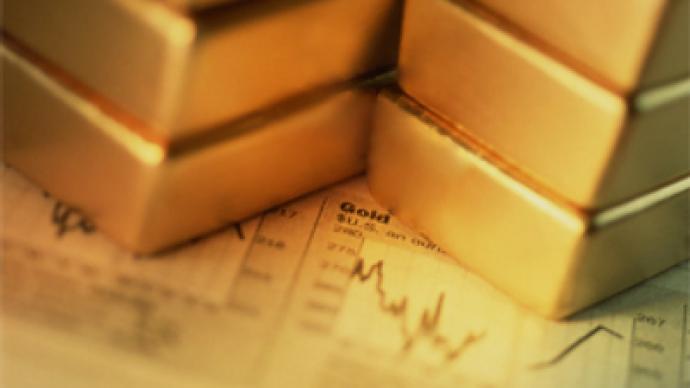 Gold has held above $900 per ounce this week for the first time since October 2008 with investors increasingly looking for shelter from worries over the global financial system and volatile currencies.
Gold is back on investors radars once again, closing above $900 this week, with the outlook increasingly bullish. With it also being at all time highs in Euro and Sterling terms, it isn't just the usual gold bugs and doom merchants driving the sentiment. Deutsche Bank has recently come out with a report tipping an average price of $975 in 2Q this year, with spikes above $1000. Other banks are following suit in upgrading their forecasts.
Purchases by ETF's have continued strongly rising about the 40 million ounce mark in the last week, and placing them alongside major central banks and the IMF as the largest physical holders of the metal. Their ranks are being joined by China which has announced it intends to embark on significant gold buying to help balance its reserves. Over recent months physical demand for gold bars and coins has reached such a level that some producers stopped taking orders. This week, Japan's biggest bullion trader, Tanaka Kikinzoku Kogyo, has revealed that's its sales of coins rose 121% in 2008.
Over recent months the gold price has tended to move inversely to the U.S. dollar, moving higher when the dollar weakened and subsiding when the dollar firmed, but the latest rise in gold has come as the U.S. dollar has firmed. With all the global bank bailouts and fiscal stimulus packages being unveiled, sentiment is turning increasingly to the possibility of inflation down the track, and although the U.S. dollar has remained strong even it is factoring in a massive increase in expenditures to get the worlds largest economy moving, with a new stimulus package by the incoming administration expected within the next 6 weeks.
Russia is well placed to capitalize on rising demand. This week Russia's largest gold producer, Polyus Gold, has unveiled plans to join forces with Canada's Kinross Gold Corporation to develop the Nezhdaninskoye field in far eastern Russia which is estimated to contain more than 500 tonnes of recoverable gold. Kinross is already operating the Kupol mine in Chukotka and is forecasting 2009 output of more than 675,000 ounces. Polyus, which has plans to treble its annual gold production in Russia to more than 3.5 million ounces, also owns the Natalka field in the Magadan region.
The renewed interest in gold may also spill over into other metals which Russia produces, including platinum and silver. Both have taken a beating since the middle of 2008 making them exceptionally cheap in comparison with gold. Platinum traditionally trades at about 1.5 times the gold price but is current just over 1.1. Silver has also risen in recent weeks on sentiment its sell off may have been a little over done.

James Blake, RT
You can share this story on social media: