Global sell off continues on Russian markets amidst further trading halts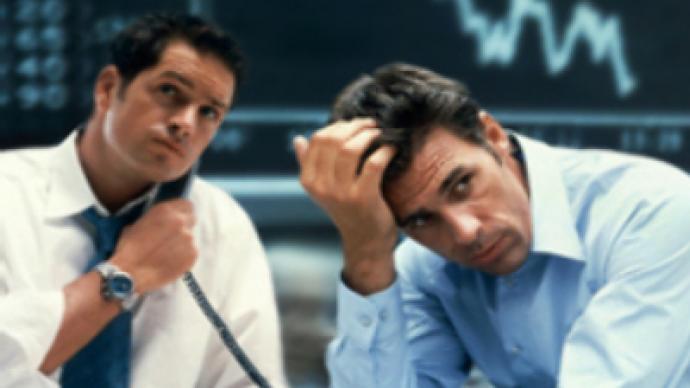 The RTS and Micex have taken a further hammering on Thursday with falls of more than 7% in Mid afternoon before trade was halted on the RTS at 14.30 Moscow time. The slump comes in the wake of renewed concern about the global economy, with investors arou
The Micex was halted for an hour at 11.05 after slumping more than 5%. The RTS then crossed the 5% threshold triggering an hours halt at 14.30
The RTS and Micex went into sell mode from the opening on Thursday with oil down, on expectation a global slowdown could drive demand and prices lower . Brent for November has fallen below $70 BBL with Nymex light Sweet just above $71 BBL, driving Russia's Urals blend below $70 BBL and adding to fears the Russian Budget may go into deficit earlier than forecast. This sees Gazprom (down 9% on the Micex at the 14.30), Rosneft (down 10%) and Lukoil (down 10%) lower.
Also being hit again are banking stocks with VTB down 3.5% on the Micex at 14.30, and Sberbank down 6.5%. Amongst the other companies being hit are Norilsk Nickel (down 6% at 14.30), RusHydro (down 7%) and Avtovaz (down 14%). Steelmaker Severstal is down 9%, pharmaceutical veropharm is down 6%, Juices and Dairy products maker Wim Bill Dann is down 3%, with Agricultural producer, Razgulay down 9%.
The falls follow in the wake of a 7% fall on the Dow Jones in New York overnight, which has flowed through to major falls in Asia, with the Nikkei slumping 11%, the Hang Seng down 4% and the ASX down 6%. Lunchtime trade in Europe sees the FTSE 100 down 2.6% with the Dax down 2.7% and Cac down 3%.
You can share this story on social media: