Global manufacturers talk up Russia's longer term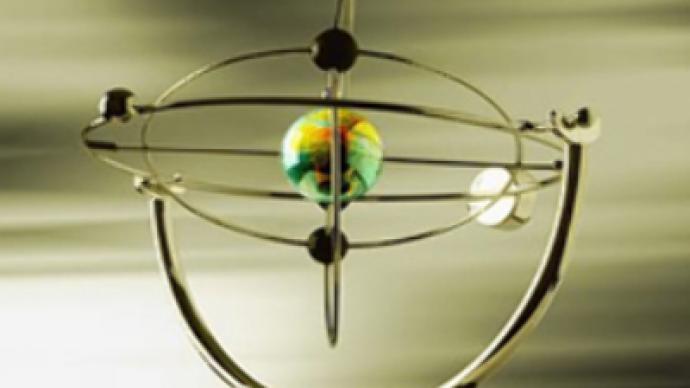 Russia's financial sector is living through hard times. But major multinational manufacturers say they remain bullish about the country's longer term perspective. Despite the turbulence they're not ready to scale back their investment plans.
The Global financial crisis and worries over Russia's currency were almost forgotten at a meeting of foreign businesses in Moscow organized by the American Chamber of Commerce. Many leading manufacturers are upbeat about their operations in Russia, enjoying double digit growth, including David Steer, Head of Kraft Foods Russia, Marko Blagovic, Regional Manager of Dow Europe, and Alexander Lioutyi, Head of Corporate and Regulatory Affairs at BAT Russia.
"We are here talking about the long term future of Russia, not just some of the short term issues, and we're great believers in the Russian market."
"We have not been neglecting the fact that maybe the growth we have been experiencing will slow down and we may even face a situation like today where some people are pulling out of business or cutting down on staff. It is absolutely not something we are going to do in this region."
"We have a fantastic brand portfolio, fantastic experience of dealing with various economic situations, and we look forward to very good business results in 2009."
International rating agency, Fitch, says Russia and other BRIC countries will grow by an average of 5.7% next year, while the total GDP growth of the world's largest economies will shrink. Even though net capital outflow from Russia amounted to $50 Billion in October alone, Aleksandr Ivlev, Analyst at Ernst & Young, says it hasn't left the country's real economy.
"If we look at the recent news we can see that Nestle was investing more money into one of the production facilities in the south of Russia, General Motors is doing some additional projects in Russia, so we can see quite a positive trend."
Foreign corporations say the current economic crisis will turn into a game of survival of the fittest. Only time will tell how many domestic Russian producers will prove strong enough to keep their market share.
Russian insurer numbers to shrink
WTO odyssey approaching final straight?
You can share this story on social media: