Global economy to slow, bailout or not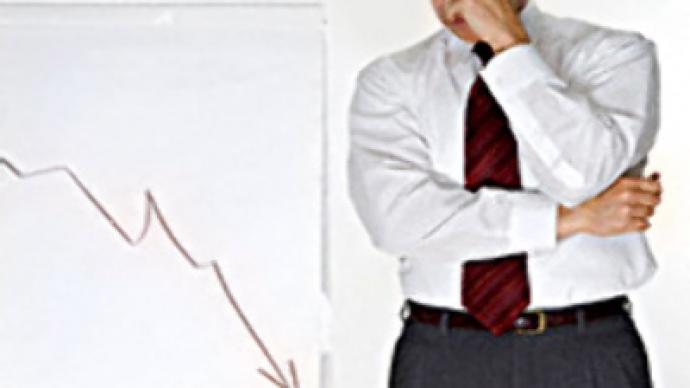 The fate of an economic rescue plan is now in the hands of the U.S. House of Representatives, which is gathering for a climatic vote on Friday. Either way the vote will have an impact on Russia's economy
Selling a plan with a $700 billion price tag may not be easy, but the White House worked overtime to convert enough Congressmen to salvage the bill. And it may work.
It's approval may help repair the crisis of confidence, but Ron Smith, Head of Research at Alfa Bank doubts it will have an ultimate impact on a slowing global economy.
"The markets are now leaning towards that there is going to be a sharp slowdown, even if the package is passed and has worked. We are still going to go through 12 to 24 months of very slow economic growth and therefore the markets are going down."
Optimists, including Deutsche Banks Chief Economist, Yaroslav Lissovolik, though, remain bullish on Russia's prospects, sayings it's likely to weather the current financial-markets storm.
"I think Russia's resilience in terms of growth rates is quite significant, more significant certainly than most emerging markets. And I think that even next year we still can see growth rates of 6% or more."
While growth rates may remain relatively healthy for now, it is not a question of IF – it's a question of when Russia will feel the punch.
You can share this story on social media: