Germany to repatriate gold from US, France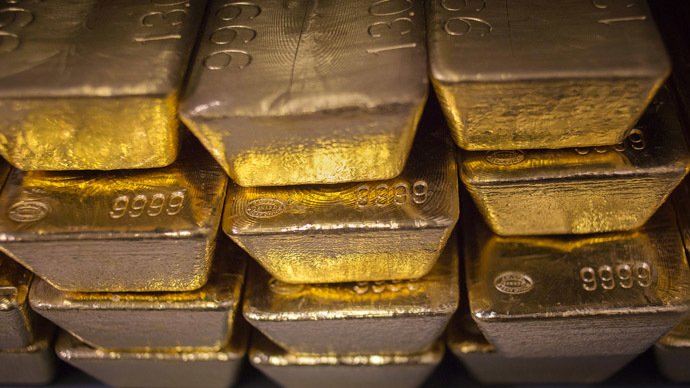 Germany's Bundesbank plans to store half the national gold reserves in its own vaults by 2020. It will mean the return of 700 tons of the precious metal from the US and France
This year the Bundesbank got back about 37 tons of gold from the US and France. The total value of the returned gold is estimated at 1.1 billion euro, the head of Bundesbank, Jens Weidemann told the Bild newspaper.
Weidemann explained it is part of a program to increase the reserves held in Frankfurt, and there was no doubt on the security of the gold held in America and France.
"The gold reserves of the country will be stored in Frankfurt because it has a special storage with the corresponding equipment," said Carl-Ludwig Thiele, a Bundesbank board member.
A large part of the German gold is held in foreign banks, primarily in New York and Paris. At the beginning of this year the Bundesbank said it intended to repatriate 700 tons of gold worth 27 billion euro by 2020.
Once completed, a half of the Federal republic's gold reserves, or about 3,400 tons will be stored within the country.
During the Cold War fearing a Soviet invasion the German government shipped two-thirds of its gold reserves to the UK, France and US.
Recently, the Bundesbank has been criticised for not holding its reserves in Frankfurt, so it has decided that some should be brought back to Germany.
Transporting the gold will be a high security operation. When France transferred its reserves in 1966 it used a submarine.