German and UK manufacturing upsets markets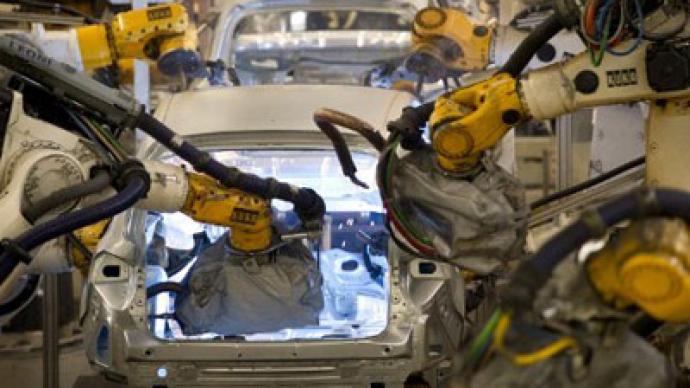 Optimism in Europe is fading as manufacturing in Germany and in the UK showed weak results, failing to calm investors upset by poor performance of Italy and Spain.
The European indices remain in the red, after higher start to the morning; they have received no clear signal on the region's forthcoming recovery.  German industrial production fell 1.3% in February comparing to the 1.2% in January, according to the country's Ministry of Economy. The result was below a forecast 0.5% drop, Bloomberg reported. Construction output fell 17.1% in February from January, when it rose 4.7% as the freezing weather forced companies to suspend construction work.However, Germany's economy is still in a good shape as German factory orders increased in February and business confidence rose to an eight-month high in March after the economy contracted 0.2% in the fourth quarter of 2011.Meanwhile the manufacturing production in the UK surprisingly fell for a second month. Factory output fell dropped 1% from January, the lowest result since April, according to the London-based Office for National Statistics. Total industrial output, which accounts for about 15% of British GDP, rose 0.4% in February, but was down 2.3% compared to last year.The UK official numbers appear to have disappointed after higher expectations reported by HSBC and the Markit financial information agency earlier this week. The British Purchasing Managers index that reflects manufacturing activity, jumped to 52.1, the highest reading in 10 months, according to their survey.
You can share this story on social media: