German energy giant enters Russian market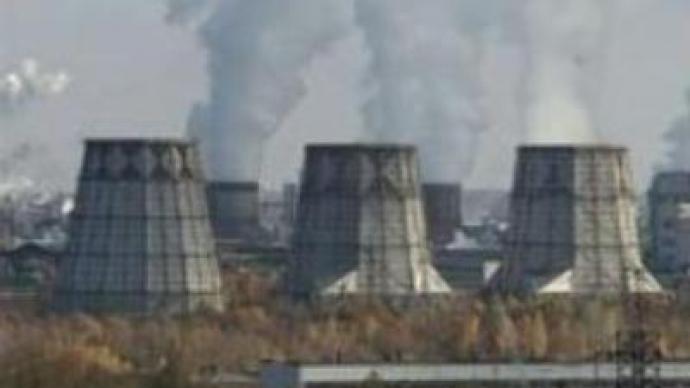 German energy company E.On has announced its expansion plans for the Russian electricity market. Market-watchers say, as a foreign company, it is unlikely E.On will be allowed to buy a controlling stake in any Russian electricity generator.
Germany's E.On spent more than a year trying to expand in Western Europe – bidding $US 56 BLN for Spain's largest utility Endesa.E.On's chief executive announced this week that the company had abandoned its acquisition plans and agreed to let Endesa's main shareholders – Italy's Enel and Spain's Acciona – launch their own takeover. He said E.On is now free to pursue investment opportunities in other regions – and especially in Russia.Under Russia's power reforms, the government is selling its stake in generating companies – giving foreign energy firms a chance to buy into them. There will be another 15 IPOs within a year.Although E.On has the cash it amassed for Endesa's takeover, market watchers doubt it will be able to invest much in Russia.
"In its strategy, E.On regards the Russian market as the main one for the company's development. I doubt, however, that it can invest all the money it accumulated in the country and buy stakes in a large number of generating companies. That's because foreigners are not really welcomed on the domestic electricity market,"
says Sergey Krivokhizhin, analyst from Otkrytie Brokerage.So far two foreign companies, Italy's Enel and Finland's Fortum, have managed to step into Russia's power sector. Enel bought a 49% stake in electricity reseller Rusenergosbyt. Finland's Fortum owns 25 % of territorial generating company TGK-1. Analysts say foreign energy giants may not be allowed to acquire more than 25 % of any Russian power generator.
"Foreign investors can count on a blocking stake only – perhaps even less – as the government will protect the interests of Russian companies, such as Gazprom, in the electricity sector,"
Sergey Krivokhizhin believes. Fortum and Enel recently bid for a 40% stake in the generating company OGK-3 but lost the race in to the Russian metal giant Norilsk Nickel. However, some market experts say even a blocking stake could be enough to satisfy the appetite of foreign players. It offers the advantage of minimising risks while sharing in the lucrative profits from Russia's booming electricity sector.
You can share this story on social media: