Gazprom links up with Shell on global cooperation
Published time: 1 Dec, 2010 09:01
Edited time: 2 Dec, 2010 11:06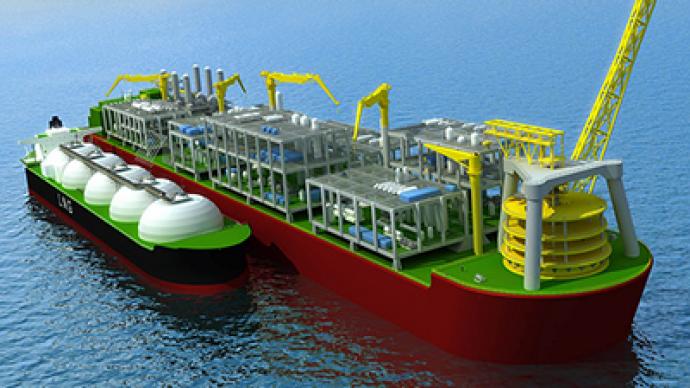 Gazprom has signed up to an international cooperation agreement with Royal Dutch Shell which will see the two energy giants expand exploration cooperation in Russia, as well as downstream activities in Europe and third countries.
­Gazprom CEO Alexey Miller, highlighted the agreement as reflecting the upside major energy players could access through closer ties.
"The accords reached constitute an outstanding example of developing a mutually beneficial strategic partnership between the largest global energy companies. Looking ahead, we expect new large-scale contracts and growing joint presence in new markets."
Shell, which has an extensive history inside Russia, and was a key driver of the Sakhalin 2 project, believes that the agreement will play a key role in boosting Russian production according to Shell CEO, Peter Voser.
"The signed Protocol evidences close partnership relations that our companies have built up over recent years. Russia is an important area for new energy development for Shell and I expect it will play a big role in meeting the world's growing demand for oil and gas in the years ahead."
Joint international projects will be defined by a working group, with projects in oil and gas processing and marketing in Russia and Europe also possible.  The agreement is also expected to see Gapzrom access Shell's technological expertise in a move towards greater LNG output.