Gazprom gradually to discontinue subsidised gas prices for the FSU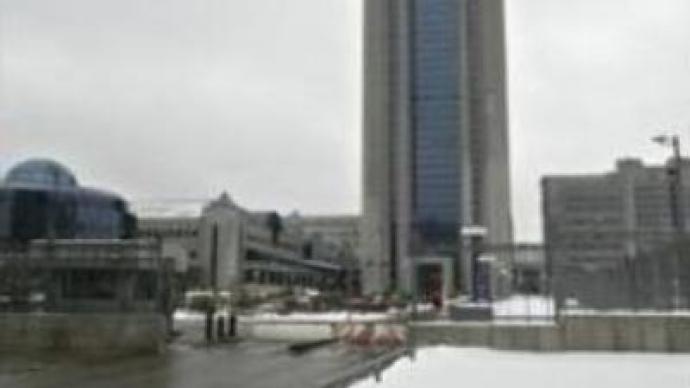 Russian gas monopoly Gazprom's board of directors has backed the company's plans to set market prices for gas exported to countries on the territory of the Former Soviet Union.
It comes as the company sets out its strategies for working in both the CIS and Western Europe.Russia's neighbours in the Commonwealth of Independent States currently pay around $US80 per 1000 cubic meters of Russian gas. That is much less than Gazprom's customers in Western Europe pay.Gazprom's goal is to raise the price for CIS countries closer to the level of other customers.
"Next year we expect to achieve equal profitability on the former USSR and Western Europe markets,"
Sergey Kupriyanov, Gazprom's spokesman said.Analysts say Gazprom has no choice, as it can no longer sustain a dual price policy.
"Since one of the main strategies of the company is increasing realised prices in Europe and mostly Western Europe – as a result of this policy they're looking at increasing tariffs as well in some of the traditional markets where for historical reasons the company's realised prices were significantly below markets prices,"
Caius Rapanu, Senior Analyst at Uralsib Bank said.Gazprom has said it wants to ask Western European countries to pay a uniform price of around $US300 next year, an increase of 30%.Besides higher prices, however, Gazprom has another interest in Europe – a final consumer.The latest of the deals which have handed Gazprom access to the downstream market is an agreement with Gaz de France.Gazprom will be able to sell 1.5 BLN cubic meters of gas annually at a price much higher than the wholesale rates.According to Aleksey Miller, Gazprom's Chairman,
"Gazprom is achieving its strategy to gain access to the final consumer in Europe. Our next step is to work in the framework of this agreement and to create companies with the necessary licenses to operate in France."
According to Gazprom, long term contracts like the one with Gaz de France will secure stable gas supply to European countries.
You can share this story on social media: