Gazprom eyes 50% stake in Sakhalin-2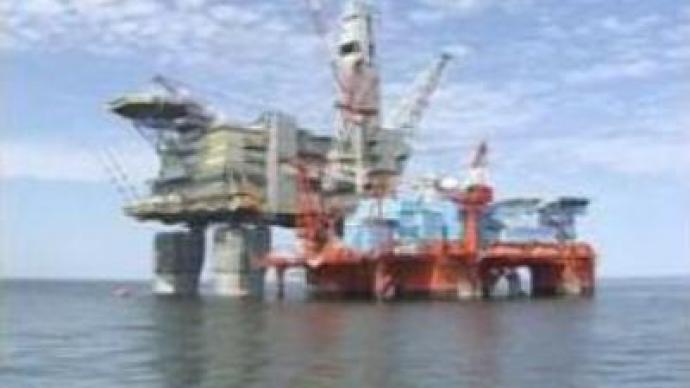 Gazprom Chairman Dmitry Medvedev has confirmed that the company wants to buy a 50% stake in the $US 22 BLN Sakhalin-2 project. But there are still many issues to resolve before such a deal is signed.
Medvedev says Gazprom is willing to offer pure cash, or a cash and assets deal.Project operator Sakhalin Energy, run by Shell, has agreed to give up control of Sakhalin-2 in favor of Gazprom, which says details of the deal still have to be negotiated.Following months of pressure from Russia's Natural Resources Ministry that accused the company of damaging the environment, Shell may slash its stake from 55% to around 25%. This would send a clear message to other potential investors.Russia's environmental watchdog, Rosprirodnadzor, announced Tuesday damage claims against Sakhalin Energy may triple from the initial $10 Billion. The agency plans to come up with a precise figure by next summer, according to Reuters.Shell's project partners – Japan's Mitsui and Mitsubishi – are reportedly ready to cut their respective stakes of 25% and 20% but analysts say they'll do it only on favorable termsAnalysts say that, in addition to cash, Gazprom might have to offer oilfield assets to gain control of Sakhalin-2, but Gazprom's Sergei Kuprianov says it's unlikely. The world's largest liquefied natural gas project was supposed to ship its first cargo from Aniva Bay in by 2007, but Shell said it's running late by at least six months. The company has also mentioned the project's costs would double from an earlier estimate of $US10 billion.
You can share this story on social media: