Gazprom has years to wait for new EU energy package exemption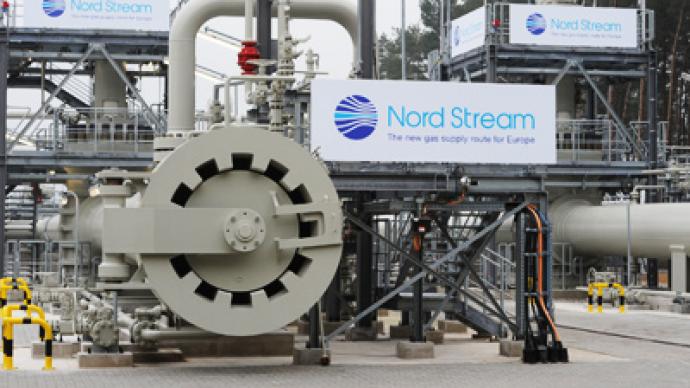 The EU could grant South Stream an exemption from the new rules of the EU energy market aimed at separating energy production from distribution. But Gazprom says the procedure is likely to take years.
Gazprom, Russia's leading gas producer is considering lobbying the European Commission to get an exemption from the so-called third energy package, Alexey Golubnichiy, the Deputy Head of Gazprom's subsidiary Gazprom Export, told RT. "We have a legal opportunity to do so. Commissioner Oettinger indicated the European Commission will look at the possibility of granting South Stream those exemptions," Golubnichiy said."The main problem is that giving us such exemptions will take from four to eight years. And this is too long for South Stream". Currently only the two pipelines of Nord Stream are granted exemption from the new energy rules. The planned construction of a third pipeline for Nord Stream would be another problem as the new pipeline would fall under the package.Earlier the European Commission said it wants pipelines linking Russia and Europe through Nord Stream to reserve up to half their capacity for third party suppliers under the terms of the third energy package. But Gazprom doubts the restriction would be efficient. "It means about 50% of the capacity should be allocated to third parties. I still have questions what this third party will be since all of the gas is coming from Russia," Golubnichiy explained. Currently Ukraine is a key transit country for Russia's gas to Europe, while Nord Stream is supposed to be an alternative to Ukrainian capacity.Russian authorities are opposed to the third energy package, arguing it is designed to restrict Russian energy companies, especially gas producers, from the European market. Experts agree, the new policy may first and foremost affect Russia's Gazprom, which is involved both in transmission of energy and its production from using their privileged position on the market.
You can share this story on social media: