Gazprom buys Kovykta oil field
Published time: 22 Jun, 2007 14:51
Edited time: 22 Jun, 2007 18:51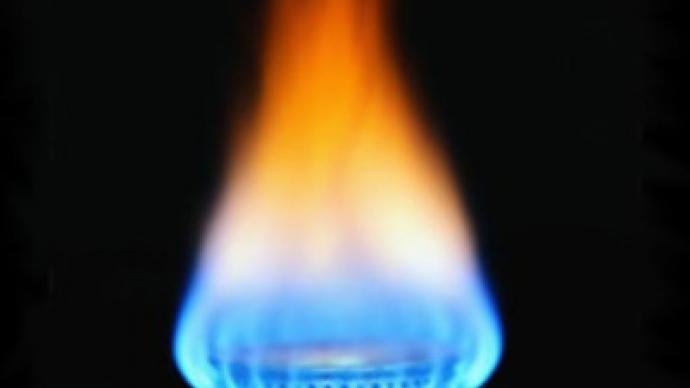 Energy company BP said on Friday it had sold its stake in the development of giant Siberian gas field Kovykta to Russian state-controlled gas giant Gazprom. It will cost Gazprom between $US 700 MLN to $US 900 MLN.
Gazprom will acquire BP's 62.9% stake in Rusia Petroleum, the company that holds the license for Kovykta field, according to a BP press release. The gas giant deputy CEO Alexander Medvedev said the British company will have an option to return to the project as a minor stakeholder later.
These announcements appear to resolve wrangling over the Kovykta field's development, which has been going on for some time.
Gazprom only recently acknowledged that it was interested in Kovykta, after months of denial. Last week, the gas giant said it might take part in the $US 18 BLN development of the field after gaining a better understanding of its future prospects.
Days later Russia's natural resources ministry also changed its stance. After months of threats to strip TNK-BP of its licence, on allegations that it had breached the terms, it said Gazprom's entry into Kovykta could remove the need for such action. This set the tone for TNK-BP to sell its stake to Gazprom.
Located in the Irkutsk Region near Lake Baikal, the field has estimated reserves of almost 2 trillion cubic meters of gas, enough to supply the entire world for a year.
Under the terms of the licence, TNK-BP was required to produce 9 billion cubic meters of gas annually. The company says there wasn't demand for that much gas. So it offered to build a pipeline to feed energy-hungry China together with Gazprom, but the gas giant ignored the proposal.
Analysts say the deal is likely to benefit both TNK-BP and Gazprom.
"For TNK-BP the project was just impossible to carry out. First – the Chinese were not prepared to pay the adequate price for that, and second – it was not possible to build an export pipeline, and the domestic market was just impossible to get any profit from. And for Gazprom that was a very good solution because Gazprom showed that in can pay for stakes in companies and not just use administrative leverage and political influence in the Kremlin to take licences away," says Mikhail Krutikhin, an analyst for Rus Energy agency,
Fadel Gheit, Oppenheimer & Company Managing Director believes the deal might easen concerns over Russia's approach towards foreign companies taking part in big energy projects.
"It will set aside the uncertainty. BP has been going through a period when it seemed that the assets would be re-possessed by Russia without any compensation, so obviously they were bracing for the worst and hoping for the best. Today's announcement, I think, is very equitable, very clear. It's very good for Russia and for BP," he says.
Meanwhile Mark Smedley from Energy Intelligence suggests BP will just return its investment in the project.
"It has invested, I recon, $US 800 MLN so far, so it could basically be getting back what it's put in – in other words a no-gain. Taken from the stance of if Gazprom does go ahead and develop it for the Chinese market by a pipeline, the value of this field could be several billions of US dollars," he said.
The two companies also said they would form a strategic alliance with an "aim to establish a venture that is strategic and long term with mutual benefits for the companies both inside and outside Russia," as BP's press-release puts it. Gazprom's Mr Medvedev said he expected the deal to be finalised within 90 days.
RIA Novosti reports that Mr Medvedev also announced that Gazprom intends to set up a joint venture with BP, worth around $US 3 BLN.
Would you like to comment on this story? Please, use the feedback form.