Gas pipeline maintenance in limelight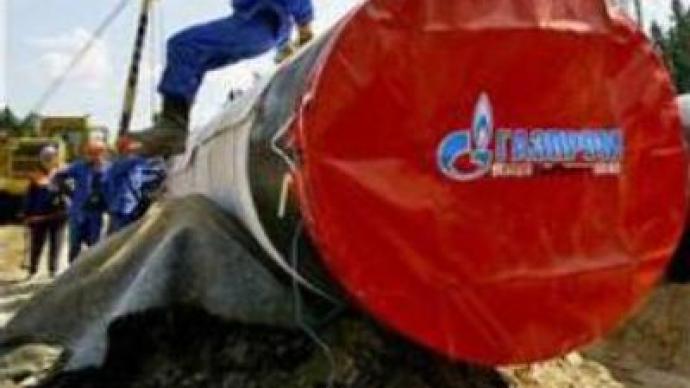 Ahead of the EU-Russia summit in Samara this week, the touchy issue of gas transit into Europe is thrown under the spotlight. This time it is the question of maintenance of the existing pipeline systems.
The issue of energy security is central to EU-Russia relations, with Moscow pushing for further Gazprom expansion into Europe's downstream markets.Meanwhile, the EU is looking to diversify away from its dependence on Russia as an energy source.And events of the past week have once more placed the issue under the spotlight.Last week's explosion of a key pipeline transporting gas from Russia to the EU, has thrown up another aspect of the energy security debate, namely pipeline maintenance across the system.Gazprom, which supplies the gas, said it fully met all its obligations before, during, and after the blast.But the company's Deputy Chairman says the incident raises certain technical issues.
"Such accidents should highlight, not just to our Ukrainian partners, but to our European ones as well, that we will fulfill our gas delivery obligations. But unfortunately, we face country transit risks. These are not just political but technological too,"
stated Aleksandr Medvedev, Gazprom Deputy Chairman.
The blast did not affect fuel supplies into Europe. But the EU, anxious to protect its transit routes, has called on Kiev to update all its gas links.But the potentially massive costs of upgrading a system which was put in place in the 1970s and 80s are likely to stretch the investment capacity of Ukraine, and other sources of funding found.Gazprom, which owns the gas – but not the pipeline, also wants to see its product is safely transported to its customers. But it's already maintaining more than 150 000 km of its own pipeline, and in 2006 saw maintenance costs jump by 50% to more than US$ 3 BLN.And it's not alone in needing the pipeline system to work.
"I think that Gazprom has vested interests in those pipelines working well and so it should have very severe responsibility and some of the financial burden. Maybe it will convince its European partners that they need more influence upstream. Because somebody has to maintain the pipes and if Europeans think they can do a better job they might invest in Ukraine and do it themselves,"
commented William Ramsey, Deputy Executive Director of the International Energy Agency.The issue is likely to be discussed at the forthcoming EU-Russia summit in Samara.But as always in EU-Russia energy relations resolving the issue is likely to be complex.
You can share this story on social media: