Gas imbroglio deepens as Ukraine calls for gas 'loan'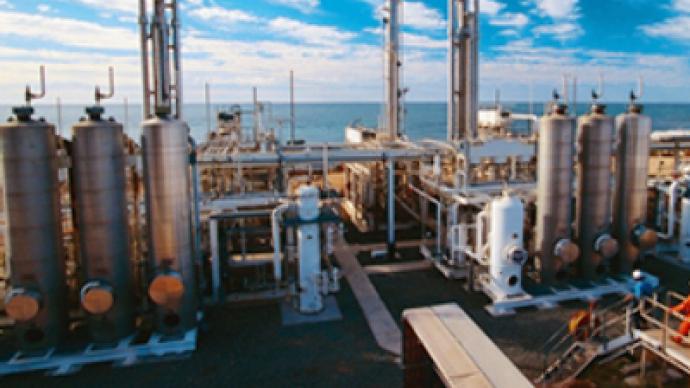 Naftogaz of Ukraine has asked Gazprom for a loan of technical gas to power its pumping stations, claiming it needs the fuel to maintain pressure in its pipelines.
Meanwhile, Ukraine has refused to accept Russian gas from the border station at Sudzha for transit to Europe, according to Gazprom. Gazprom has sent a new request to transit 98.8 million cubic metres of gas to Moldova, Slovakia and Balkan countries.
Naftogaz claims it's using other gas stations, usually used for domestic supply, instead of Sudzha. According to the head of Naftogaz, Oleg Dubina, Ukraine is seeking a one-month technical protocol setting out the terms and conditions for natural gas supplies.
Slovakian prime-minister Robert Fico says his country is ready to help Ukraine secure an IMF loan to pay its gas debt to Gazprom.
Fico met on Wednesday with Ukrainian Prime Minister Yulia Timoshenko to ask for gas from Ukraine's stocks, but Timoshenko refused.
The Russian, Bulgarian, Slovak and Moldovan prime ministers will meet in Moscow on Wednesday to discuss the problem of gas transit to the Balkans.
The head of Serbia's national gas company says Ukraine bears the primary responsibility for blocking Russian gas supply. Dusan Bajatovic indicated Serbia is now looking at the possibility of taking legal action against Ukraine – after many residents have been left without heating.
Susanne Nies – Research Fellow at the French Institute of International Relations, says European Union members are also considering legal action against both Ukraine and Russia.
"The EU is extremely annoyed. They're extremely fed up with the behaviour of both Ukraine and Russia. And they even say their companies are going to request compensation for their losses, which is a very common strategy inside of the EU itself."
You can share this story on social media: