Russia second biggest spender in world football market
Published time: 17 Apr, 2013 12:20
Edited time: 17 Apr, 2013 13:17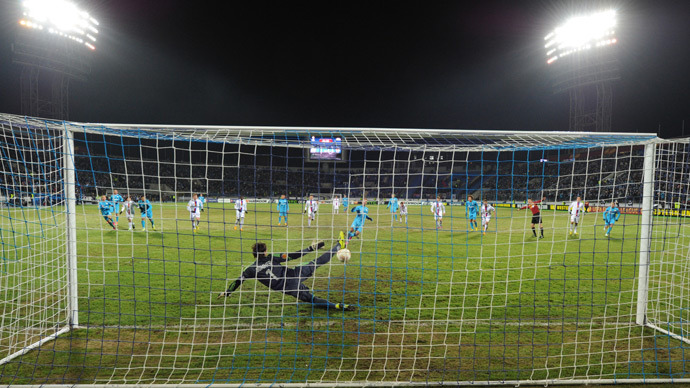 Russian football clubs were the second biggest spenders in the international transfer market last year trailing only to the English Premier League, the sport's governing body FIFA reports.
Spending on football's global player transfer market fell 10 percent in 2012 to $2.53 billion, but that didn't have any impact on Russian clubs, who poured in $256 million during that period mostly on the shoulders of the Russian Premier League fat cats Zenit St Petersburg.

The reigning Russian champions marked the last day of the European transfer window last summer with a $100 million double-signing of Hulk and Azel Witsel from Portugal.
However, it was the English teams that accounted for the biggest spend in 2012, shelling out $314 million on players such as Eden Hazard and Oscar, both midfielders joined Chelsea for combined more than $77 million.
Brazil was the highest net recipient, taking in $121 million, $18 million more than teams in Portugal, the next-highest earner. 
FIFA didn't say why spending was down on a year earlier, though some of the reduction may involve European teams, soccer's biggest spenders, trimming outgoing costs in preparation to meet new break-even regulations.
The sport's governing body established its compulsory online player trading system in October 2010 as an attempt to bring order to an industry where billions of dollars moved annually with little transparency.
The Transfer Matching System registered 11,552 cross-border trades in 2012, one percent more than the previous year.